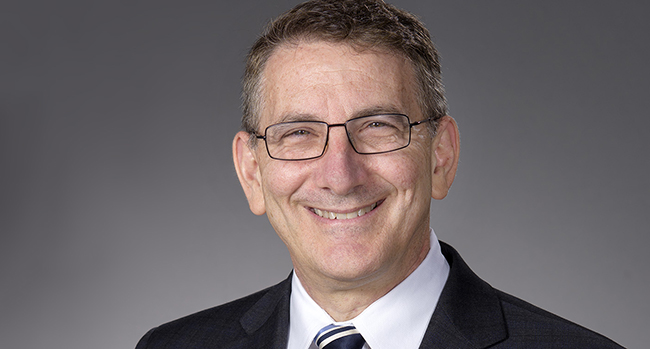 Kaiser Permanente School of Medicine Founding Dean Receives Pediatrics Groups' Honors
Mark A. Schuster, MD, PhD, founding dean and CEO of the Kaiser Permanente School of Medicine, has been awarded the Joseph W. St. Geme, Jr. Leadership Award from the Federation of Pediatric Organizations (FOPO). He has also received the Academic Pediatric Association's Public Policy and Advocacy Award.
Dr. Schuster will receive both honors this weekend during the Pediatric Academic Societies (PAS) meeting in Toronto, Canada.
The FOPO's Joseph W. St. Geme Jr. Leadership Award recognizes a pediatrician who is a role model for others to emulate as a clinician, educator, or investigator, and who has a record of broad and sustained contributions to pediatrics that have a major effect on children health. Dr. Schuster is a pediatrician who has devoted his career to being a clinician, teacher, researcher, and leader to improve the health and well-being of children.
The APA's honor recognizes an individual, department, or program whose public policy advocacy efforts at various levels have improved the health and well-being of infants, children, and adolescents.
"I am extremely honored and grateful to be receiving these awards. The organizations involved with giving these awards have provided me with a professional home since I began my career. I have learned from many of the physicians who have received these awards in the past including several who have been generous mentors to me over the years," said Dr. Schuster.
"As the founding dean of the Kaiser Permanente School of Medicine, I have the opportunity to work with others to help develop innovative approaches to medical education. We aim to graduate outstanding physicians who will serve as advocates for their patients and communities." he added.
Known as a health services research polymath, Dr. Schuster's work in pediatric quality measurement, family leave, health disparities, HIV/AIDS prevention, adolescent sexuality, bullying, and promotion of healthy eating and physical activity, has been foundational to many programs that now serve high-risk populations around the country. He has translated this work into policy briefs, legislative testimony and language, and media efforts to inform policy.
Dr. Schuster was appointed the founding dean and CEO of the Kaiser Permanente School of Medicine in October 2017. The school, which will create a curriculum that incorporates the most current clinical best practices and innovative solutions is planned for Pasadena, Calif.
See the official press release on the Kaiser Permanente School of Medicine site.