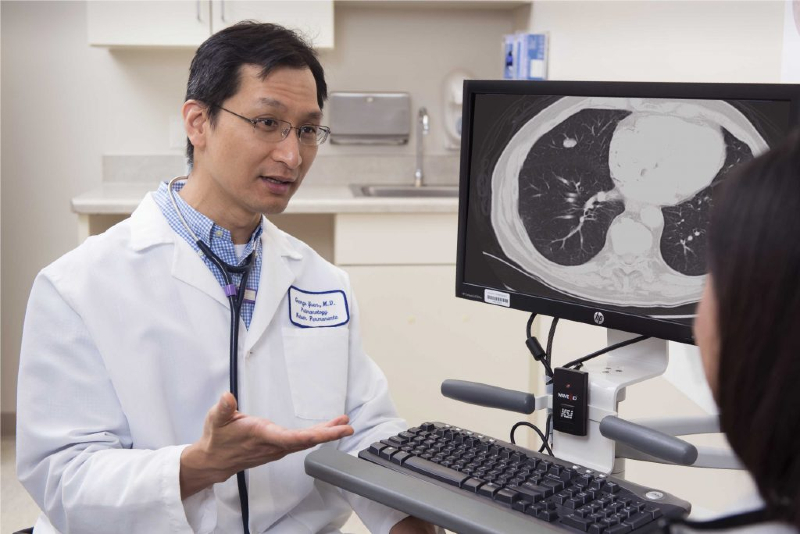 Kaiser Permanente research centers prioritize urgent COVID-19 research projects, clinical trials
In an effort to improve understanding and clinical practice guidelines around the novel coronavirus, Kaiser Permanente's various research centers are quickly moving to investigate potential treatment and improve knowledge about the disease, COVID-19, as medicine and science grapples with the pandemic.
Research is an important part of the organization's integrated care system, and Kaiser Permanente has a unique advantage because of its access to diverse population health data and commitment to innovative translational research. The regional research centers are often based with the Permanente Medical Groups, which provide care to Kaiser Permanente's more than 12.2 million members.
The following are highlights of current COVID-19 research efforts from the organization's two largest research centers based in California.
Southern California Department of Research and Evaluation
The Kaiser Permanente Southern California  Regional Research Committee and the Care Improvement Research Team recently initiated 4 new rapid-cycle research projects that will help answer questions regarding prognosis for patients with suspected or confirmed COVID-19. Specifically, these projects will seek insights on the prognosis for:
Patients in the emergency department with symptoms suggestive of possible COVID-19
Hospitalized patients with confirmed or suspected COVID-19
Critically ill patients with confirmed or suspected COVID-19
Patients with hypertension and confirmed or suspected COVID-19
"The motivation for projects and working groups coming together was really to inform clinical practice guidelines around COVID-19," says Regional Research Committee Chair Bechien Wu, MD, MPH. "This is going to provide guidance directly to our emergency physicians, our intensivists, and our hospitalists to inform the care they provide to our patients."
Research questions were prioritized by a large group of clinical stakeholders, who will also be part of the research teams, collaborating closely with scientists and staff from the Southern California Permanente Medical Group's Department of Research & Evaluation.
"Right now, there are many unanswered questions about COVID-19, including how to assess and manage risk for patients with suspected or confirmed COVID-19," says George Yuen, MD, chief of Pulmonary and Critical Care Medicine for Kaiser Permanente in Southern California. "These studies will shed light on the factors and predictors associated with more severe disease and will significantly inform our clinical decision-making for patients in our emergency rooms, hospitals, and ICUs."
Funding from the Regional Research Committee will support analyses as well as the creation of a comprehensive data resource that will be accessible by permission to physicians and scientists.
The projects are moving forward on a rapid-cycle timeline, which will include intensive efforts to disseminate the findings internally to improve care for our members. Findings from these studies will be shared in the public domain as well.
Funding for the Regional Research Committee rapid-cycle projects comes from Community Health and the Garfield Memorial Fund.
Learn more about the four research projects here.
Grant for urgently needed cardiovascular research
Investigators from Kaiser Permanente Southern California, led by Jaejin An, PhD, are among 12 scientific teams selected by the American Heart Association to fast-track research on heart and brain health related to COVID-19.
The team will study the risks associated with taking antihypertensive medications in patients with confirmed COVID-19 infection and high blood pressure.
"In conversations with clinicians, a lot of questions came up about why hypertension is a risk factor for COVID-19, and whether medications might be associated with those risks," An says. "These are important questions for clinicians treating patients with hypertension—they need to make decisions about how to treat their patients"
Angiotensin-converting enzyme (ACE) inhibitors and angiotensin II receptor blockers (ARBs) are widely used medications for treating high blood pressure, or hypertension.
Some research suggests that patients taking these specific classes of medications may be at increased risk for severe COVID-19 because these medications upregulate angiotensin-converting enzyme 2 (ACE2) receptors, the point of entry for SARS-CoV-2 virus into humans. Other research suggests that ACE inhibitors or ARBs protect against COVID-19; the virus worsens lung injury by decreasing ACE2, but ACE inhibitors or ARBs reverse this pathway by upregulating ACE2.
Because of the current lack of scientific evidence, the AHA, the Heart Failure Society of America, and the American College of Cardiology currently advocate that patients with hypertension continue taking their ACE inhibitors and ARBs as prescribed. More evidence is urgently needed to determine how to appropriately treat patients with hypertension during the COVID-19 pandemic.
Division of Research in Northern California
In the race to find safe and effective treatments for seriously ill patients with COVID-19, The Permanente Medical Group's Division of Research (DOR) is enrolling patients in nationwide clinical trials and participating in an expanded access program of a novel treatment strategy that uses blood plasma from recovered patients. The DOR is expected to add additional clinical trials in coming weeks.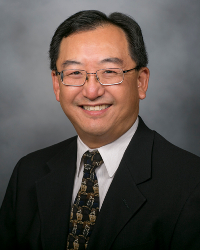 The research center is taking a careful approach to choose the most promising investigational treatments to protect patients and produce reliable evidence, explains Alan S. Go, MD, regional medical director of the Kaiser Permanente Northern California Clinical Trials Program based at the Division of Research.
COVID-19 patients in Kaiser Permanente Northern California hospitals benefit from the systematic integration of patient care with a unique regional Clinical Trials Program established through the Division of Research, Dr. Go says. The Clinical Trials Program provides coordination and support across the region's 21 medical centers and hundreds of outpatient offices for clinical trials and emergency access to experimental treatments.
"We get approached almost every other day right now with new treatment ideas," Dr. Go says. "And there's tremendous pressure. Our treating clinicians are doing the best they can to provide supportive care for people who are really ill, and they're looking for anything that might help their patients recover and avoid dying from COVID-19. But we also want to make sure we're supporting the evidence base so that at the end of the day, we have some treatments we can say really work rather than relying on anecdotal reports or uncontrolled studies."
Kaiser Permanente hospitals are participating in clinical trials sponsored by industry that compare patients who receive the new medications with similar patients who do not, considered an important design element to produce reliable results. The region is also participating in an expanded access program to give selected COVID-19 patients convalescent blood plasma, taken from COVID-19 patients who have clinically recovered from the infection.
Expanded access programs give sick patients access to a potentially useful but unproven treatment outside of a clinical trial. Researchers believe blood plasma from recovered patients could provide antibodies to attack the virus and help critically ill COVID-19 patients recover more quickly.
Careful but speedy evaluation
Soon after the COVID-19 crisis began, the Division of Research and The Permanente Medical Group leadership established a COVID-19 Clinical Research Coordinating Team to plan targeted research and prioritize research proposals. It has evaluated more than 120 potential clinical research opportunities and is also tracking non-clinical COVID-19 work by DOR researchers.
The rapidly growing list of COVID-19 research studies at DOR includes:
A study of the characteristics and clinical trajectory of COVID-19 patients who come through the emergency department by emergency medicine researchers with Kaiser Permanente's CREST network.
Analysis of hospitalized Kaiser Permanente Northern California patients to learn more about how COVID-19 behaves, who is at risk of complications, and which treatments are effective.
Decision support and risk prediction tools in development for clinicians.
Examinations of COVID-19 in specialized populations such as immunosuppressed people and cancer patients.
A study of mental health services use and outcomes during the COVID-19 pandemic.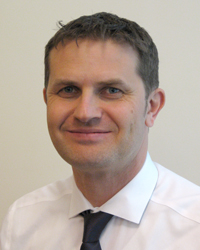 TPMG infectious disease specialist Jacek Skarbinski, MD, cares for patients at Kaiser Permanente Oakland Medical Center all day and spends long hours each night catching up on research literature in his role as the overall principal investigator for several of the region's COVID-19 clinical trials. He describes the search for effective treatments as both urgent and long-term.
"We're not going to find the absolute best treatment in the next couple of weeks or months," Dr. Skarbinski says. "It's going to take time. There are no shortcuts to rigorous research. So, we're working to build a lasting infrastructure to evaluate new therapies that are going to help us in the long run."
This report was compiled from staff stories from the Kaiser Permanente Division of Research and Kaiser Permanente Southern California Department of Research and Evaluation.