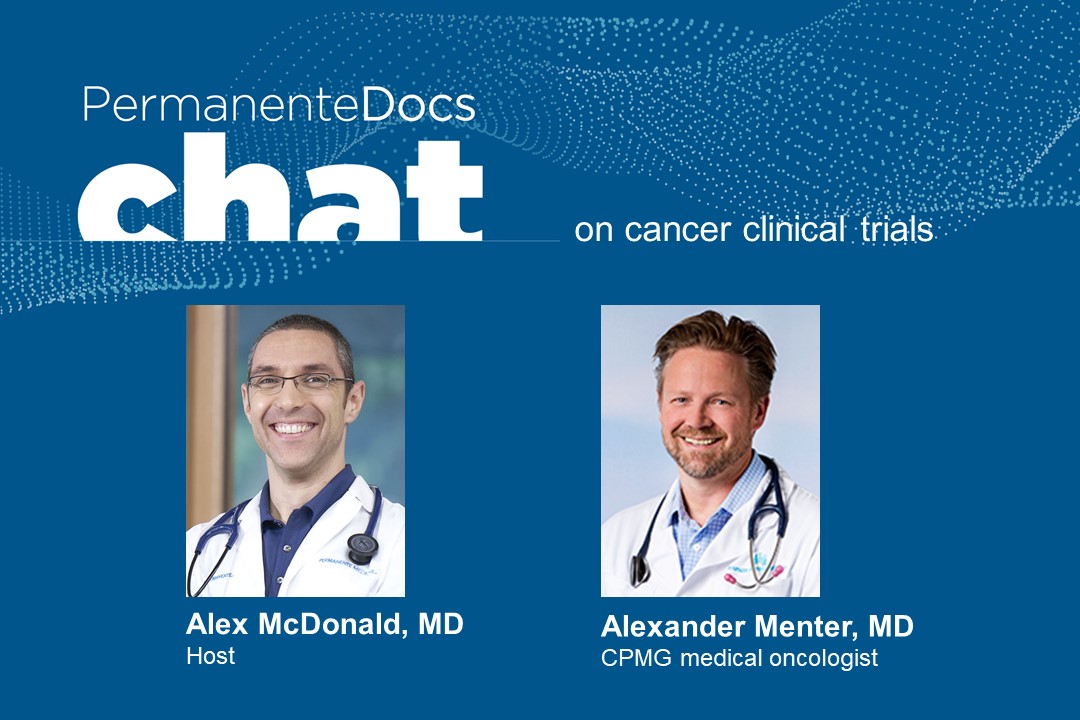 PermanenteDocs Chat on the promise of clinical trials in treating cancer

At Kaiser Permanente, our cancer patients have access to several clinical trials that can help to enhance their treatment and care. In this PermanenteDocs live chat, host Alex McDonald, MD, talked with Alexander Menter, MD, who leads the oncology clinical trials program at Kaiser Permanente in Colorado, about the role clinical trials play in cancer care.
Guest
Alexander Menter, MD, medical oncologist, Colorado Permanente Medical Group, and regional service chief, Medical Oncology, and medical director, Excellence in Cancer Care Council, Kaiser Permanente Colorado.
Follow our Permanente Medicine Facebook page to be notified when we go live on Facebook.