Jennifer Weiss, MD, offers tips for avoiding repetitive stress injuries in kids from remote learning
As more students jump online for remote classes during the COVID-19 pandemic, physicians and experts warned in a recent NBC News report against potential long-term effects such as repetitive stress injuries.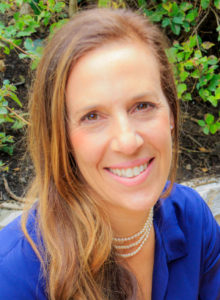 In the report, "Remote learning can be a pain for kids in more ways than one," experts said the age of onset for injuries because of poor ergonomics has dropped from the early 40s to the early 20s, and they warned that injuries may start appearing in even younger people as they spend increasing amounts of time online during school hours.
Jennifer Weiss, MD, an orthopedic surgeon with Southern California Permanente Medical Group practicing at the Kaiser Permanente Los Angeles Medical Center, told NBC News that frequent stretching exercises to "uncurl" the body from a slouch position are helpful.
"No. 1 is doing some sort of counterstretching throughout the day, even in bite sizes," Dr. Weiss said. "So when they have their lunch break, have them do some counterstretches, whether it's in the form of putting on a 5-minute yoga YouTube video for them, whether it's getting together as a family and having a plank party, doing some planks and some backbending sort of activities."
Note: To read the complete report, visit the NBC News site.