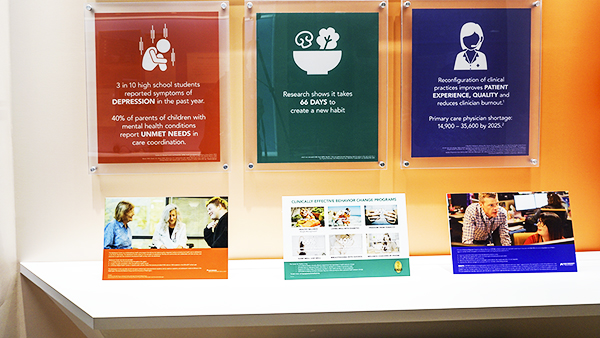 Innovation Snapshot: Denise Schaefer, MPH, RD, CHES
Behavior Change for Healthier Living
This is a special series hearing from the voices of our Permanente physicians and other clinicians on how they bring innovation into their practice to support Permanente Medicine.
By Denise Schaefer, MPH, RD, CHES
Who am I?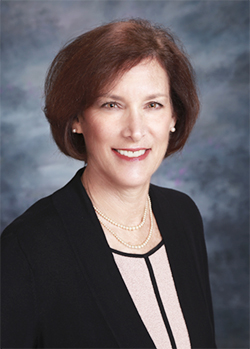 I am the regional director of the Center for Healthy Living for the Southern California Permanente Medical Group (SCPMG). I have had the pleasure of working for SCPMG in the Pasadena Regional Offices for the past 29 years, the past 10 of which I have served as the director. I am a registered dietitian with a master's degree in public health from UCLA. I bring my interest in improving the health of our population, which encompasses the community of Kaiser Permanente members and the larger community where we live, work, and play. We achieve this by providing individual-level education and support for eating healthy, staying physically active, and improving health by preventing and self-managing diseases and medical conditions – to help people live healthy at all stages of life.
Many years ago, I worked as a registered dietitian at a local hospital. One day, during a nutrition counseling session with a patient, I noticed that as I was talking, all I was getting back from this clearly disengaged person was a blank stare. It was my "ah-ha" moment when I realized that information alone was not enough for someone to change and that the motivation needed to first come from within. That's when I started my quest to understand the "art" and "science" of health behavior change.
What do I do for the Southern California Permanente Medical Group?
I oversee a staff of consultants in our Regional Offices and work with the Center for Healthy Living managers at each of our 13 medical centers to create and deliver clinically effective programs that provide easy-to-understand information, interactive group workshops, telephone wellness coaching, and written and online education. Working closely with my physician director, Ray Nanda, MD, we consult with physician leaders to integrate education, skills, and behavior change into specific strategies such as managing diabetes, losing weight, assisting people with insomnia, and helping people quit smoking.
How's it going?
Two years ago after gathering intensive feedback from members, physicians, and leaders, we re-branded Health Education to our new name, the Center for Healthy Living. Our new name, which was chosen by members of all ages, gender, and health status, resonates with our patients because it reflects their aspirations to live healthy lives. As part of our re-branding, we are focused on nine core in-person programs that help members change unhealthy behaviors. These workshops, available in English and Spanish, are led by expert staff trained in behavior change. They skillfully guide members on a journey to living a healthy lifestyle in an engaging and interactive learning environment that focuses on skill building, peer support, problem solving, and action planning.
It's an exciting time for the Center for Healthy Living, and I am passionate to lead and share this journey with our organization and our members.
---
Denise Schaefer, MPH, RD, CHES, is a registered dietitian and regional director of the Center for Healthy Living in Southern California. Her work with the center is on display at the Kaiser Permanente Center for Total Health in Washington, DC.