Innovative Approaches to Complex Care
This webinar has already taken place. If you'd like to listen to a recording, click on the link on the right to access the recording page. Read the description below for more information. Note: Password required to access the recording page. Only registered attendees or people who subscribe to our bi-monthly newsletter have access to the password. To subscribe and receive the recording, sign up here.
A relatively small percentage of patients use a disproportionate share of health care services and account for more than half of health care costs, according to recent studies. These patients suffer from intersecting medical, behavioral, and social conditions, and they're often poorly served by current health care delivery models that fail to address these needs holistically.
Leveraging the resources of Kaiser Permanente's integrated delivery system – including care administered in clinical, behavioral, and community health settings – Kaiser Permanente's Care Management Institute is addressing this compelling national challenge by identifying new delivery models that improve care for these patients through holistic treatment plans.
In this hour-long discussion between Kaiser Permanente and the National Center for Complex Health and Social Needs, we will provide an overview of the Blueprint for Complex Care and Kaiser Permanente's Complex Needs National Quality Initiative and 2019 priorities. Registered attendees will learn about the:
Importance of cross-sector collaboration and data sharing to bring about new ideas and approaches
Need for new health care payment models that integrate social services
Ways to develop a workforce that includes the perspectives of consumers of health care and social services
Speakers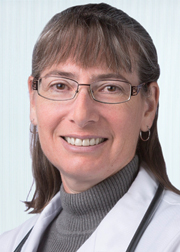 Wendolyn Gozansky, MD
Vice president and chief quality officer, Colorado Permanente Medical Group; national leader for complex needs, Kaiser Permanente Care Management Institute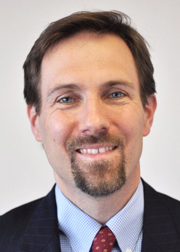 Mark Humowiecki
Senior director, National Center for Complex Health and Social Needs, Camden Coalition of Healthcare Providers