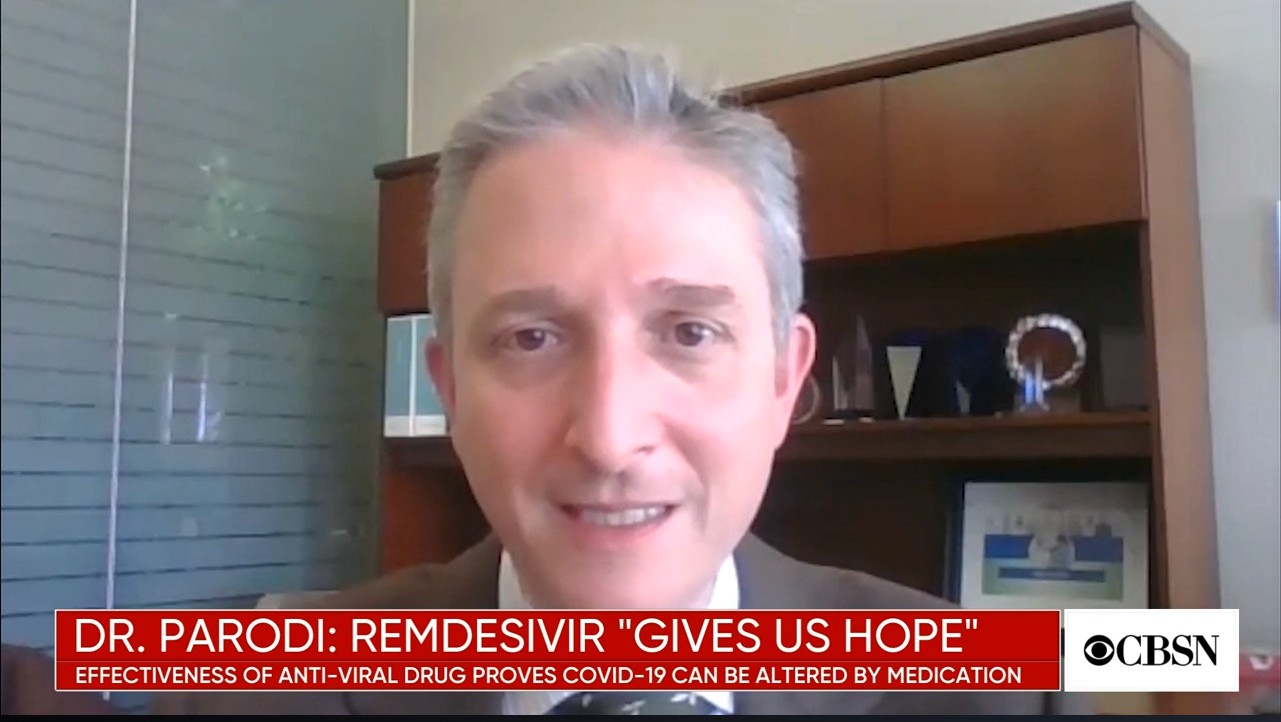 Initial COVID-19 drug trials 'give us hope,' Stephen Parodi, MD, tells CBSN
Stephen Parodi, MD, associate executive director of The Permanente Medical Group and national infectious disease leader for Kaiser Permanente, spoke with CBSN recently about why trials with remdesivir and other drugs matter. CBSN is the CBS News 24/7 digital streaming service.
In the interview, Dr. Parodi said that at least one of the initial trials with remdesivir "give us hope. Hope that we can find different targets on this virus to develop drugs that will either reduce the effects of this virus or hopefully prevent severe disease."
Asked about studies investigating whether particular medications for treating HIV patients may help protect against COVID-19, Dr. Parodi said the initial results have been conflicting.
"There have been signals that potentially some of those medications actually target the virus itself," he said. But he added: "In China, where they tested one particular HIV drug, they showed no effect."
With either remdesivir or HIV medicines, he said, the medical and scientific communities need to "follow up with the actual clinical trials" to fully understand their efficacy.
Regarding the need for continued social distancing, Dr. Parodi said: "I think we're actually going into a new normal. The fact of the matter is that we're not going to see a vaccine in full use for at least 12 to 18 months, and we don't have herd immunity based on the studies we've done. So we're going to do things differently."
The new normal, he said, "will involve symptom checks, the use of masks, the use of social distancing, and all of us pitching in together to protect the most vulnerable in our population."
To view the entire interview, visit the CBSN site.