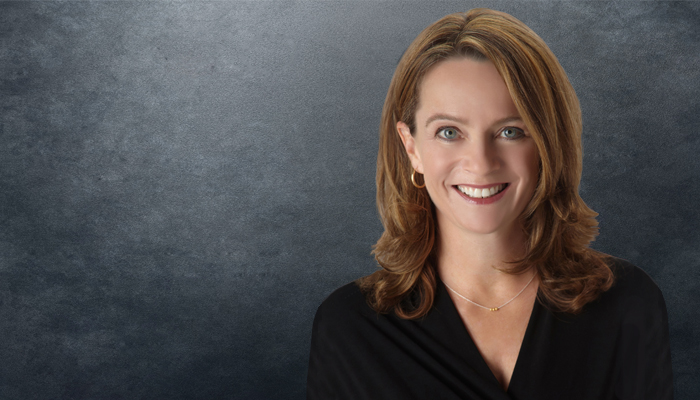 Helping families thrive, one story at a time
Kate Land, MD, started the Thriving Families blog to help families answer their most pressing questions
By Anna Fiddler
Northern California Communications
Several years ago, Kate Land, MD, a pediatrician with The Permanente Medical Group (TPMG), wanted to change the way parents get their health information online.
"I saw a niche to fill," says Dr. Land, who sees patients at the Kaiser Permanente Vacaville Medical Center in Northern California. "Instead of Kaiser Permanente parents looking for answers to their common health questions on Google or chat rooms, I wanted to provide online health information, vetted by Permanente pediatricians, in an accessible and supportive way."
And Dr. Land, working with a team of TPMG pediatricians and regional Health Education staff, with the support of senior leadership, did exactly that. Last summer, they launched TPMG's Thriving Families blog, a place that provides the latest on health care, parenting, and prevention straight from pediatricians practicing Permanente Medicine.
"I see the mission of this blog to support parents along their journey of raising children by answering their most common questions and helping them navigate medical information and news. And I want to do that in a supportive tone by telling stories from my own experiences as a doctor and parent," she says.
Constant inspiration
As a parent of 3 children, chief of Patient Education for Kaiser Permanente's Napa-Solano area, and a TPMG pediatrician for the last 18 years, Dr. Land says she has a list of health topics to cover that's a mile long.
"Many articles for the blog come out of my own family stories, but also out of an interaction with parents and children I see in my medical practice," she says.
"What to do about ear wax is a constant question I get. So is when to start a baby on solid food. Now, not only can I answer these questions for the parents during a visit, but I can also point them to an article on the exact topic they're curious about on the blog. Many articles also provide helpful, vetted links if they'd like to do more research on their own."
Reacting to current events
Another major part of the blog is aimed at interpreting current events in the world — specifically as they pertain to children. The pediatric blog team had several opportunities in the past year to respond quickly to news events, such as the region's wildfires, offering tips on how parents can talk to kids about scary situations in the world around them.
They also published a story on childhood vaccinations that responded to a 10-year study put out by the medical journal JAMA Pediatrics.
"I try to write these articles to offer guidance and support, and with my own personal lens of being a mom. I think that makes it more relatable," says Dr. Land.
Growing and supporting parent audiences
Every article on the blog is peer-reviewed by TPMG pediatricians and specialists before it is published. The reception from parents reading the blog has been overwhelmingly positive and the number of subscribers has grown steadily.
"I don't like pretending there's only one way to parent or care for a child that's right," Dr. Land says. "The goal is to give parents tools, so they can feel supported along their parenthood journey. It's important to hear different perspectives."
"The blog is turning out to be a wonderful thing. My hope is that over time, we can grow our followers and help that many more people."
Visit the Thriving Families blog to subscribe to get regular updates, and check out these fun and informational summertime stories. Connect with Dr. Land on Twitter at @KPkiddoc.
Anna Fidler is a staff writer with Kaiser Permanente Northern California Communications. This story is reprinted from the Look insideKP Northern California site.