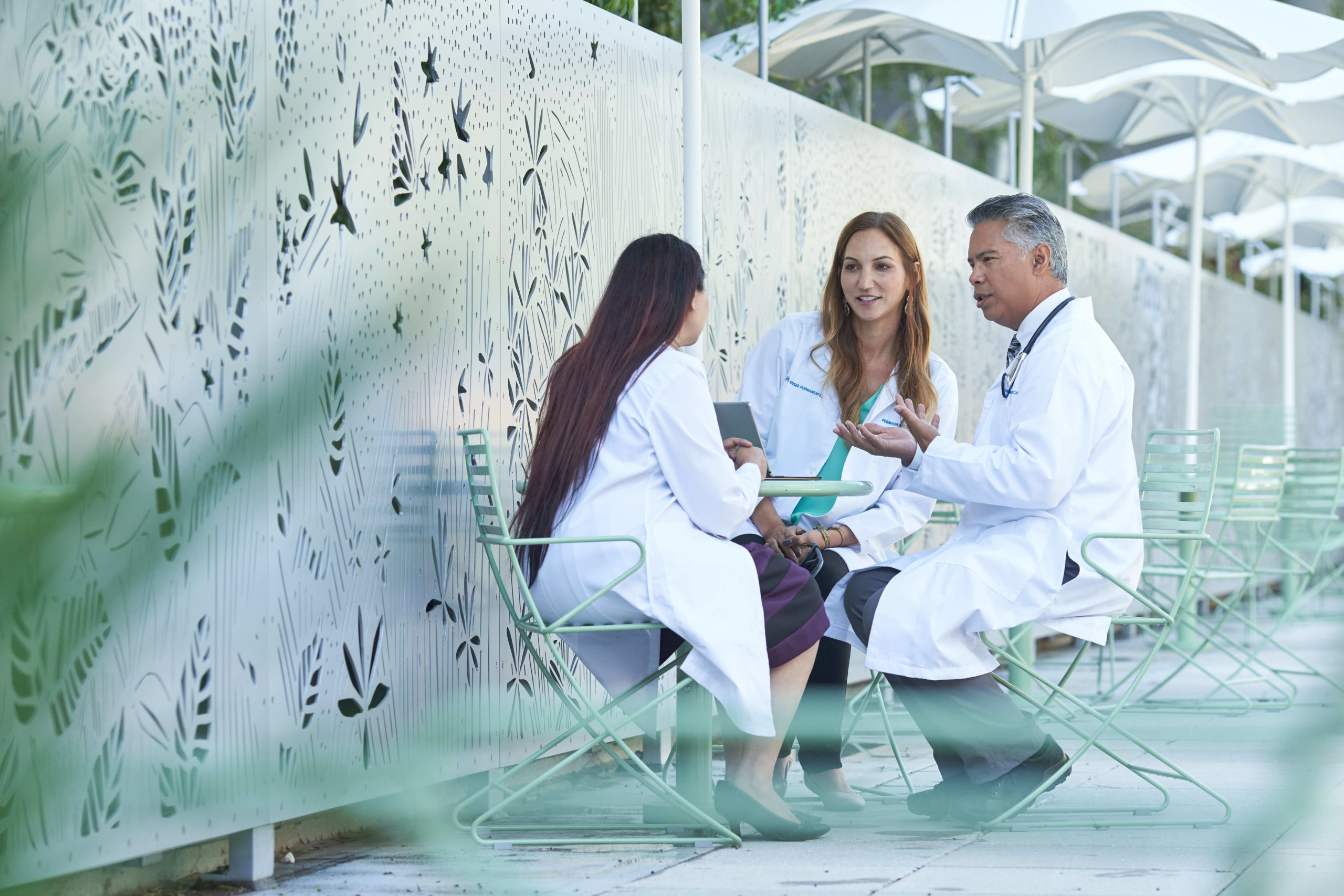 Permanente physicians find strength through peers
Colleagues prove invaluable for medical teams to support physician wellness during COVID-19
By Michael J. Green
The Permanente Federation
At the outset of the COVID-19 pandemic, Reggie Mason, MD, pulmonologist for The Southeast Permanente Medical Group, found himself in an unimaginable situation. He was caring for his colleague of more than 25 years, who had fallen critically ill with the deadly new virus. The stress and uncertainty synonymous with navigating a pandemic was compounded by the weight of treating a peer who was also a close friend.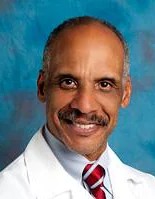 "The personal nature of caring for someone who is like a family member really came to the fore," says Dr. Mason, who also serves as physician lead for Total Health and Enculturation with TSPMG. "He had to trust me, and his family had to trust me."
To work through this immense personal and professional challenge, Dr. Mason turned to his network of Permanente physicians. Every day he was on the phone with medical team members, who were there to offer advice and support through the process.
"I was terrified that I would do something that was wrong or that was too early or too late, and just having my personal partners in critical care to talk to was so important," he recalls.
The ebbs and flows of a pandemic that has stretched to nearly 2 years have many medical professionals riding a rollercoaster of emotional ups and downs. Doctors and medical teams continue to work around the clock, exposing themselves to sick and dying patients daily. Hope that came with the widespread availability of vaccines is now tempered by the emergence of a delta variant that has been driving new case surges across the country.
The pandemic didn't just focus a spotlight on this issue, it amplified a need to act.

— Ramona Snipes, MD, assistant executive medical director, Southern California Permanente Medical Group
Through such unparalleled challenges, normalizing asking for help — as Dr. Mason did — gains importance. Peer support is vital on this front, with research from the American Medical Association showing that most doctors prefer receiving support from colleagues.
"It's never been more important to bring people together and create that psychologically safe space where colleagues can connect, hear each other's stories, be vulnerable, and learn and share with each other," says Amanjot Sethi, MD, a urologist and director of wellness operations for The Permanente Medical Group in Northern California. "Peer-to-peer support is vital for helping people navigate this time successfully."
Networks of trust
Through a continued emphasis on peer support across the PMGs, physicians, clinicians, nurses, and medical care teams at Kaiser Permanente can draw on an important source of strength as they help society find light at the end of an ever-extending tunnel.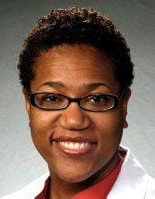 "Burnout among physicians and health care workers is a public health crisis," says Ramona Snipes, MD, emergency medicine physician for Southern California Permanente Medical Group. "Even before the events of the last year-and-a-half, there was a spotlight on physician wellness." She adds that physician suicide rates are nearly double the U.S. average and the second most common cause of death for medical students.
A May 2021 survey by Kaiser Permanente of Southern California of first-line staff working across 11 of the area's 13 medical centers showed varying levels of distress, with approximately 70% of the workforce indicating that their emotional health was lower than before the pandemic. Such numbers underscore the importance of implementing systems to protect medical workers from burnout.
"The pandemic didn't just focus a spotlight on this issue, it amplified a need to act," adds Dr. Snipes, who also serves as assistant executive medical director for Permanente Human Resources and Physician Culture at SCPMG. "We are examining the drivers and putting systems in place to detect the early signs of burnout and intervene for resolution and improvement."
Peer support in Permanente Medicine
While help for promoting wellness and preventing burnout among Permanente physicians and medical teams takes many forms, remote support has become increasingly important during the pandemic. Wellness leaders across all PMGs acted with urgency and creativity to set up systems that would allow individuals to extend a helping hand to their colleagues, even if they aren't in the same physical space.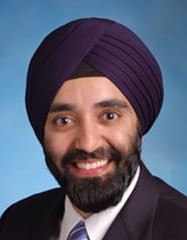 "From very early in the pandemic, we worked to ensure that existing peer support programs were being offered in more visible and proactive ways," says Dr. Sethi. "Across the organization, we rapidly transitioned our robust wellness programming and peer support sessions to virtual platforms whenever possible."
In addition to leveraging virtual support groups and expanding mental health resources for physicians, TPMG has focused on reducing barriers to physicians accessing help when they need it most. This includes proactive outreach to highly affected individuals and departments such as intensive care units and emergency care, according to Dr. Sethi.
"We are committed to supporting our people in meaningful ways, and to do this we need to ensure that we are hearing directly from our physicians, especially in the midst of a pandemic," he says. "One of our top, ongoing priorities is to capture timely feedback from our physicians about the factors that impact their professional experience, so we can adjust our systems and support offerings to meet their needs."
Hawaii Permanente Medical Group also expanded its peer-to-peer outreach during the pandemic with live, radio-style virtual sessions called HPMG COVID-19 Airwaves, which are accessible to all HPMG medical personnel and employees. At the outset of the pandemic, these sessions were held weekly and have since moved to twice a month with different Permanente leaders and experts presenting on a variety of topics. Typically, 400 to 500 physicians, clinicians, and staff are on each call.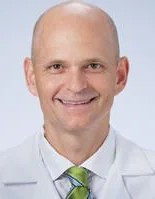 "It's a real mix of backgrounds and ideas that reflects the diversity of how people are finding their way through this," says David Bell, MD, associate area medical director of People Leadership and Service for HPMG.
Dr. Bell adds that almost every airwaves session includes a story from clinicians, who call in and discuss firsthand accounts of working through the pandemic and how they're getting through these uncertain times. "We have kind of a canoe culture where we're all in the same boat and we've got to survive together."
The whole concept of having a best friend at work goes back to being able to reach out to someone during times of need to express how you're feeling."

— Reggie Mason, MD, physician lead for Total Health and Enculturation, The Southeast Permanente Medical Group
Dr. Snipes helps lead an SCPMG program called Rise and Renew, which leverages peer support as one of its core tenets. In implementing the program — which is now spreading across the PMGs — medical group executives and leaders put systems in place to help colleagues cope with day-to-day stressors. This includes creating a checklist of items to let go of before heading home at the end of shifts and celebrating team member accomplishments.
"We know health care workers believe or experience a great deal of stigma around asking for help, but we all need help," Dr. Snipes says. "As much as injuring our toe or elbow is important, injuring our psyche is important and it requires attention."
Making it okay to ask for help
Dr. Mason's ill colleague eventually recovered, which was met with celebration throughout the medical group. The shared experience of treating a colleague strengthened the bond between Dr. Mason and his support network.
"My partners in critical care not only shared their medical knowledge and observations but also shared emotionally, and that was perhaps the most important help of all," Dr. Mason says. "This underscored the fact that much of the support we seek and receive is informal and through our network of peers."
He adds that doctors, particularly those who work in critical care, are often "lionized" and in many ways thought to be all-knowing. However, the fact is that — just like anyone — these first-line care responders have fears and feelings that require listening and understanding.
"The whole concept of having a best friend at work goes back to being able to reach out to someone during times of need to express how you're feeling," says Dr. Mason. "Those are stones on the path toward health and renewal."
Peer support across PMGs
The following wellness initiatives at other PMGs are also helping physicians and care teams to cope with the pandemic:
Along with Kaiser Permanente Colorado and the Care Management Institute, the medical group launched an internal Listen to Heal video storytelling program for physicians and staff.
Two separate Women in Medicine virtual panels offered a platform for female physicians and clinicians to share experiences with balancing work and home.
The BREATHE@KPCO wellness initiative was launched through Kaiser Permanente Colorado, which provides physicians and staff with daily reminders about self-care.
The medical group identified wellness ambassadors within each department to track and report on the well-being needs of their colleagues.
A peer support network of more than 70 physicians — representing 23 different specialties across 28 facilities — has seen a 310% increase in utilization during COVID-19 due to increased promotion and value of the program.
The Physician Wellness Champion network gathers feedback from medical centers and makes recommendations for resources and programs. Champions also have implemented an initiative to reimburse doctors for sharing meals with colleagues.
To combat feelings of isolation, the medical group developed the Check in & Connect program for leadership, who hand-deliver appreciation gifts to individuals.
An emphasis on fun, uplifting programming to boost morale has led to the development of a Laugh & Learn–style town hall on patient communication, a vaccine-themed music video, interest-based Yammer, and more.
A program with 43 designated peer supporters is available to all clinicians; 95% of supported clinicians reported improved mental well-being after a peer supporter reached out.
The medical group has reinstated COVID debrief sessions facilitated by mental health clinicians and department chiefs to provide support.
Recently added For Your Health sessions provide a forum for facilitated discussions with mental health professionals, where participants can voice stressors, fears, and frustrations and find ways to cope with these feelings.
The medical group improved the processing and evaluation of clinical safety events via coordination with patient grievance and risk management teams, to help identify physicians who have experienced a concerning, unanticipated clinical outcome and provide outreach to them.
Members of the well-being team reach out to medical team members with offers to connect them with a peer supporter.
A Health and Wellness Advisory Group cultivates a network of influencers committed to advancing the well-being of their colleagues.
In open mic sessions, Paul Minardi, MD, president and executive medical director, and board members meet with clinicians virtually to promote communication and understanding.