Harvard Business Review Case Study Highlights Innovations in Obesity Management at Kaiser Permanente
Obesity is one of the most common chronic conditions affecting Kaiser Permanente's patient population of more than 11 million people, mirroring what's happening with the general population in the United States.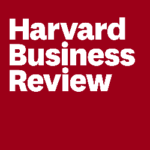 Treatment for obesity is fragmented and challenging. In describing the culture enabled by the unique organizational structure of Kaiser Permanente, a Harvard Business Review article described how the organization "turned its approach of applied care management and population health strategies to addressing the most pressing population health concern of the day – obesity."
The June 2017 article – authored by Kevin Schulman, MD, Gregory Leya, and Christiana Beveridge – details how Kaiser Permanente's Care Management Institute launched a Weight Management Initiative in 2002 that began with a national focus bringing together regional Permanente Medical Groups and Kaiser Foundation Health Plan/Hospitals leaders, clinical experts, and the Centers for Disease Control and Prevention to discuss approaches to the epidemic of obesity.
This work resulted in "a multi-prong strategy that developed approaches that could be applied in care delivery to prevent and treat obesity in children, adolescents and adults."
Kaiser Permanente introduced a planning approach to weight management and surgical treatment of patients with obesity with three steps: 1) step-wise clinical management, 2) behavioral intervention (including health systems and communities), and 3) community intervention.
In the article, Kaiser Permanente's efforts are summed up by Sharon Levine, MD, former associate executive director, The Permanente Medical Group: "Thirty percent of driving performance is science: Identify the right thing to do. Seventy percent is sociology: Make the right thing happen, and make the right thing easy to do."
The article is available for purchase at HBR.org.