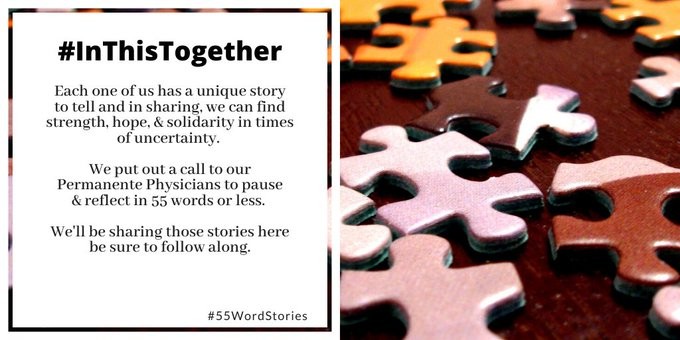 From the front lines: Permanente physicians share COVID-19 experiences through #55WordStories
This is a series of perspective pieces from physicians who are among the hundreds of thousands providing care during the coronavirus pandemic. 
The 55-Word Stories campaign is an initiative that provides Permanente physicians with a creative outlet to share how COVID-19 has impacted their practice and/or personal life. Dawn Clark, MD, chief physician wellness officer for the Southern California Permanente Medical Group (SCPMG), collects the stories submitted and shares them through her Twitter and Instagram accounts.
Inspiration for the idea came from a University of Washington initiative and has been embraced by doctors across SCPMG. By sharing their #55WordStories, SCPMG physicians can connect in a new way, letting colleagues know we are in this together, all in 55 words or less.
Doctors have passed along stories of hope and inspiration from working at the center of the pandemic…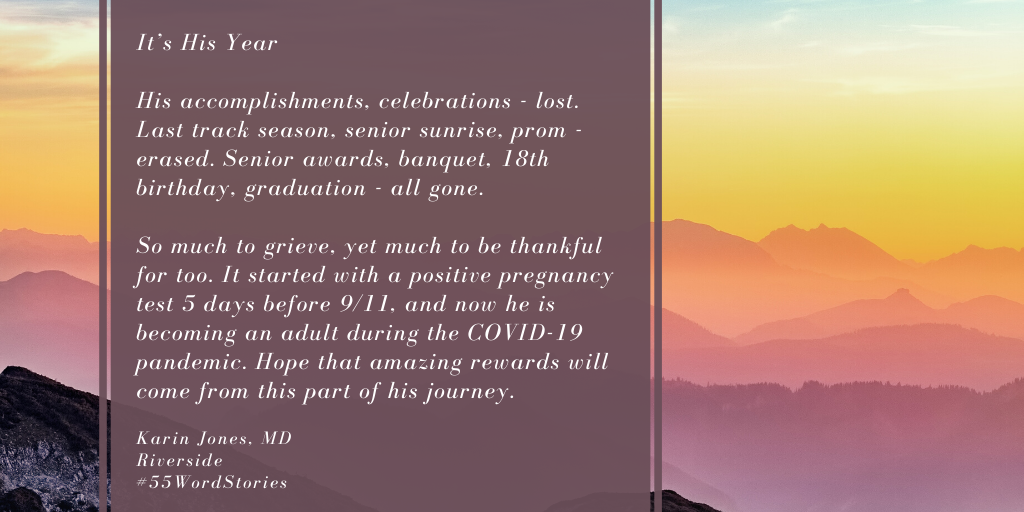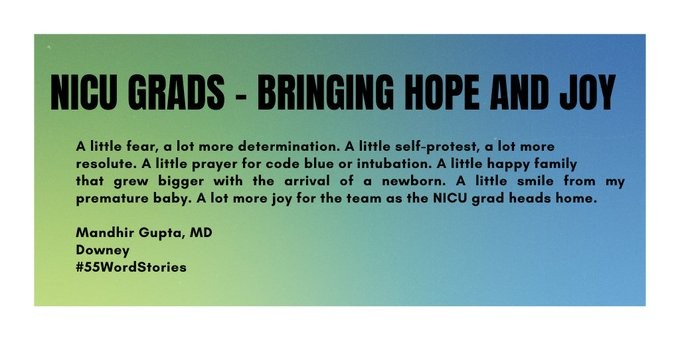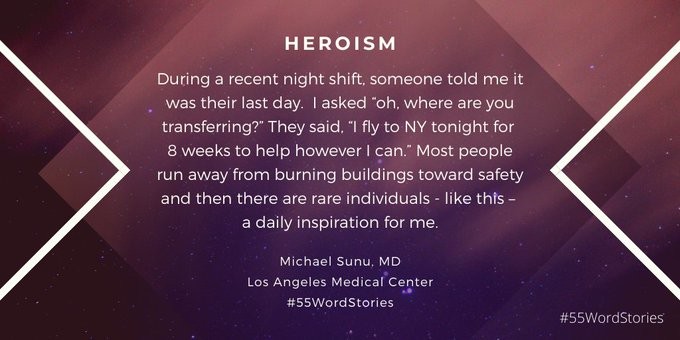 …the strength and courage shown by Permanente physicians in times of crises has also taken center stage…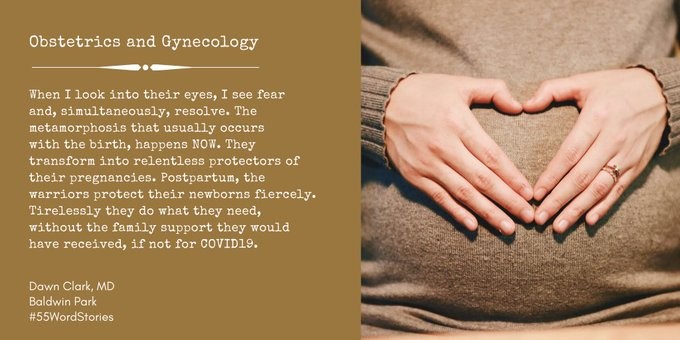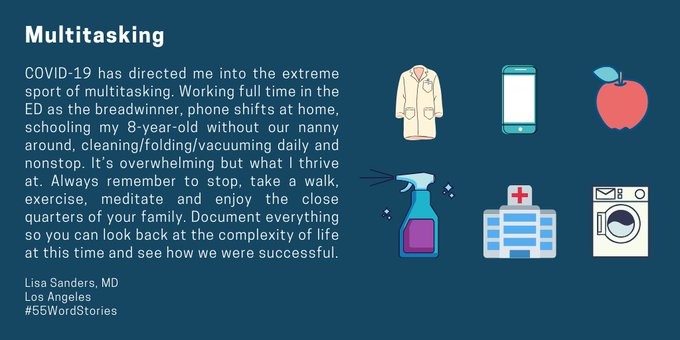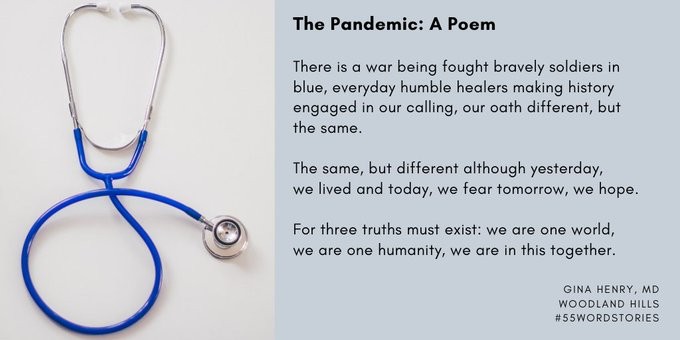 …working at the forefront of the COVID-19 pandemic has also made for many humbling narratives…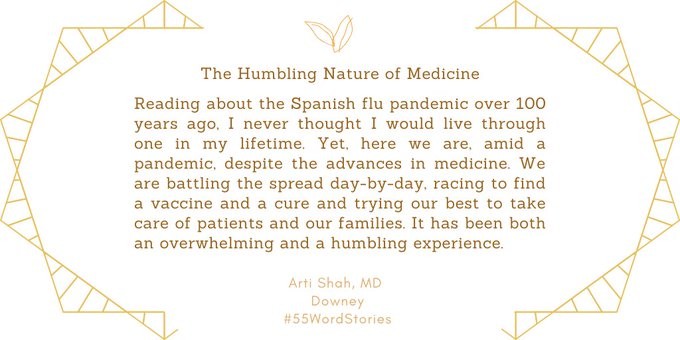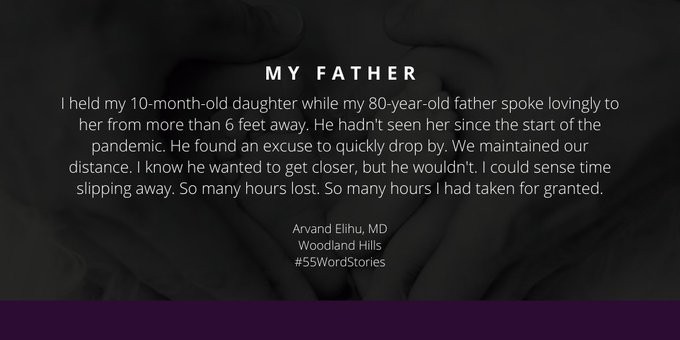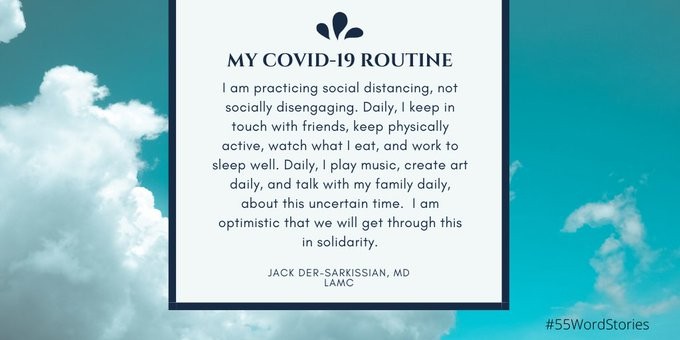 …and, through all the challenges faced, Permanente physicians have found reasons for #gratitude every day.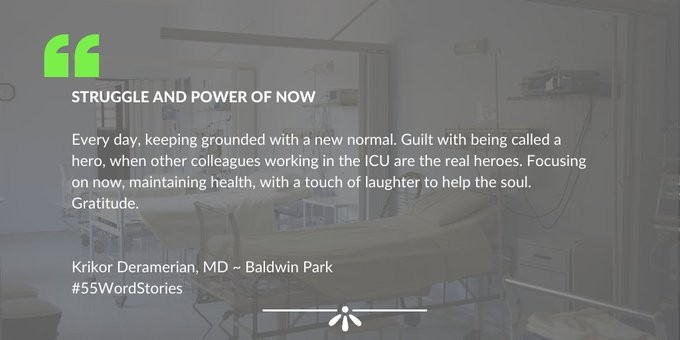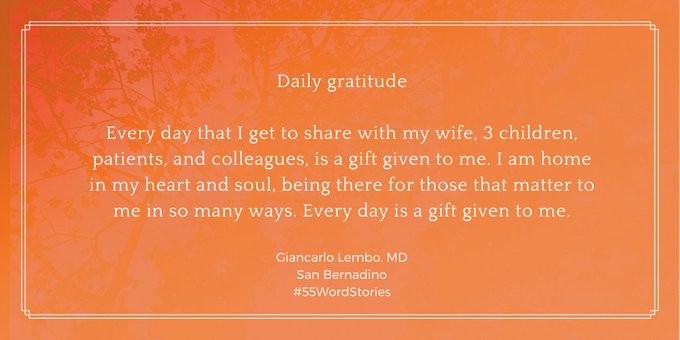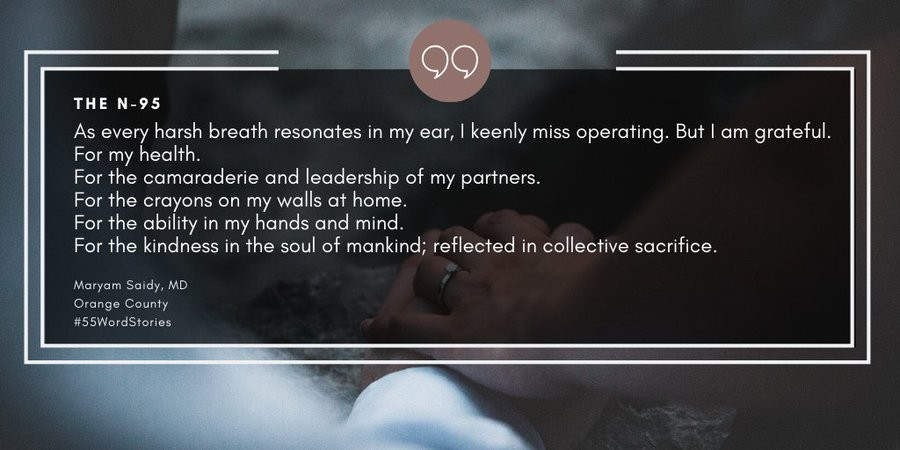 Follow Dr. Clark at @scpmgmdwellness on Twitter or Instagram, and the hashtag #55WordStories to read more stories shared by SCPMG physicians.