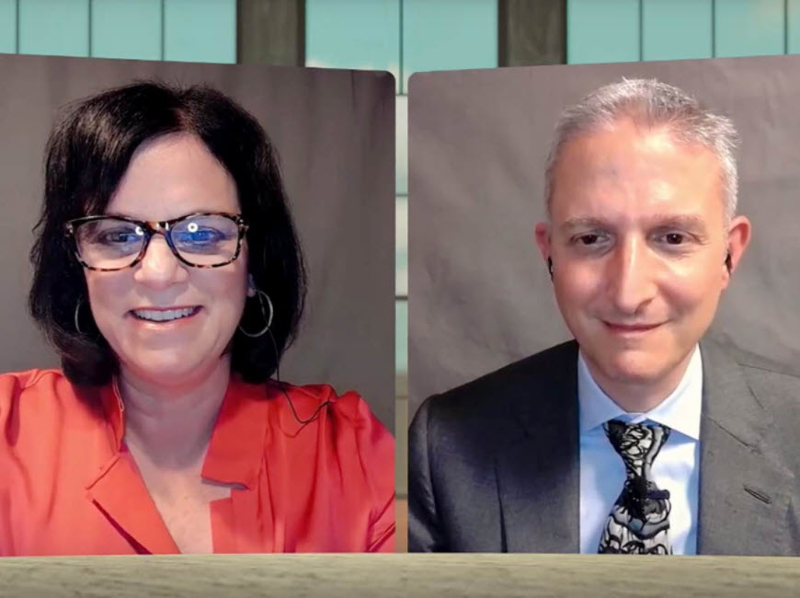 Experts discuss growing potential of in-home care
As care extends into the home, technology helps drive preventive care and healing
Years ago, if you were sick, you called a doctor's office and the doctor came to your home. Today, many people connect with their health care teams digitally — through email, and phone and video appointments. Now, with new technologies such as remote monitoring and video opening up new possibilities, in-home care is poised to make a comeback that could integrate the entire health team — doctors, nurses, clinical staff, and consumers.
Over 12 million Americans already use in-home care, also known as home care, for a variety of health care services, including professional nursing, physical therapy, and nutritional support. Home care can enhance the quality of life for patients who are less mobile or experiencing serious illnesses.
Trends and opportunities in home care
Kaiser Permanente recently hosted "The Future of Home Care," part of its ThoughtCAST digital event series, featuring an online panel of health care and technology experts discussing the trends and opportunities in home care.
"Technology has transformed so many businesses and entire industries for the better, making services more accessible, convenient, and affordable. This is the opportunity we face with moving care increasingly into the home," said panelist Jodie Lesh, senior vice president of Kaiser Permanente's Office of Transformation, a department that drives innovation across Kaiser Permanente to create sustainable change and growth.
Technology helps consumers and health care providers connect. It also shifts some care from less convenient, more costly locations — medical office buildings and hospitals — to the convenience of the consumer's home, and saves time by not needing to travel to an in-person appointment.
"From a patient perspective, you need to be able to access care more easily. They should be able to click a button or 2 and get what they need," said Stephen Parodi, MD, executive vice president of External Affairs, Communications, and Brand for The Permanente Federation, a national leadership and consulting organization for the eight Permanente Medical Groups whose physicians provide care to Kaiser Permanente members.
Other panelists were Susan Magsamen, executive director of the Brain Science Institute at Johns Hopkins University; Tom Lee, MD, CEO of Galileo Health; and Travis Messina, CEO of Contessa Health. The moderators were BJ Miller, MD, Mettle Health, and Gary Waymire, senior director of Kaiser Permanente's Office of Transformation. The event was hosted by Nico Arcino, senior director of strategic partnerships at Kaiser Permanente.
Watch a recording of the ThoughtCAST panel discussion "The Future of Home Care."
This story is reprinted from the AboutKP site.