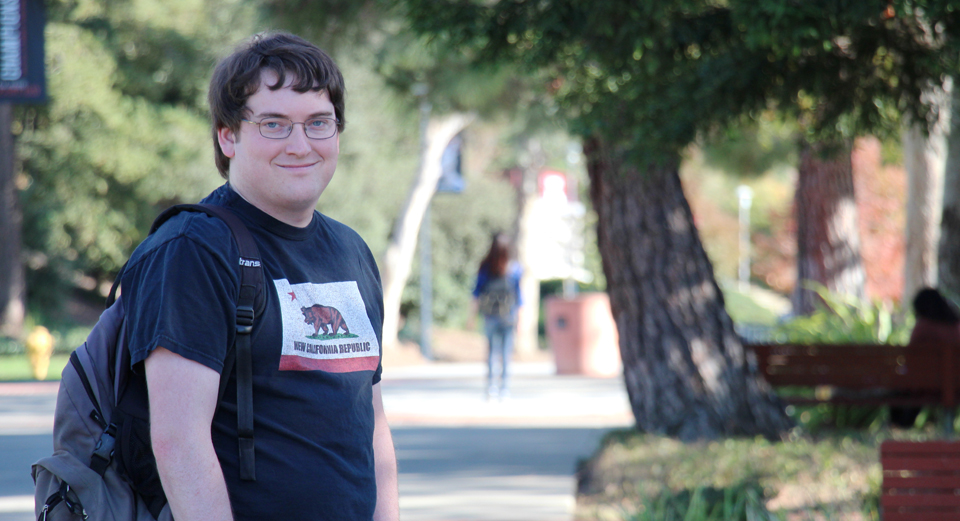 Expert Neurological Care Saves Student's Life
Neuroscience Center of Expertise treats complex conditions of brain, spine, central nervous system
By Edwin Garcia
At just 23 years old, Joshua Chesbrough suffered the most painful headache of his young life.
"I thought I was gonna die," he recalled of that unforgettable afternoon in the summer of 2015 when, shortly after eating lunch, he vomited and fainted at his home in Tracy in Northern California. "My head was just absolutely pounding."
Chesbrough's brother and a friend took him to the nearest emergency room in town, but he was later rushed by ambulance to the Kaiser Permanente Sacramento Medical Center. There, Chesbrough underwent a highly technical procedure to clear blood clots blocking the flow of blood from his brain back to his heart. The procedure ultimately saved his life.
Care at the Right Place, Right Time
Chesbrough credits his successful treatment, recovery, and survival to being at the right place at the right time. Kaiser Permanente Sacramento is a Neuroscience Center of Expertise, where highly trained teams of physicians and staff provide diagnosis and treatment for complex conditions of the brain, spine, and central nervous system. In addition to 13 neurosurgeons, the center is staffed by a broad range of specialists in the neurosciences.
The Kaiser Permanente Medical Center in Redwood City also offers specialized neurological care at its neuroscience center. At both hospitals, physicians rely on the most advanced technology available to treat complex cases, and each center scores high on widely recognized assessments of quality and safety.
By the time Chesbrough was wheeled into the Sacramento center's Intensive Care Unit (ICU) that August, his case was already considered notable among the more than 3,800 cases both hospitals in the region see each year, due to his young age.
Time Was Ticking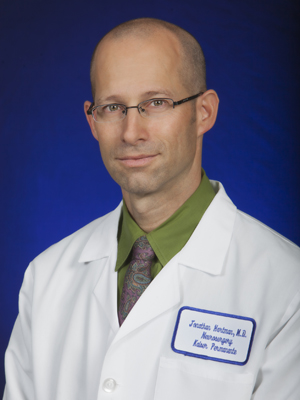 Jonathan Hartman, MD, a radiologist in the neuro-interventional suite, noted from CT scans, a CT angiogram, and an MRI scan that Chesbrough's brain was beginning to hemorrhage and swell.
A spinal tap performed by neurologist Paul Akins, MD, director of the Neuro ICU, found that pressure was worsening in Chesbrough's head because the major veins on each side of the brain were blocked and unable to drain blood normally, a condition known as dural sinus thrombosis.
In some instances, blood thinning drugs will dissolve clots. But in this case, Chesbrough's physicians determined that medication wouldn't work fast enough because his neurological state was declining rapidly. He was becoming confused, disoriented, drowsy, and barely responsive. He lost control of his airway, so his care team inserted a breathing tube.
Drs. Hartman and Akins agreed that to save Chesbrough's life, something needed to be done immediately. Dr. Hartman then initiated a five-hour-long procedure.
First One Success, Then Another
A catheter was inserted into the vein in Chesbrough's groin, which passed through his heart and into the jugular vein in his neck. Dr. Hartman's first attempt with angioplasty to forcibly open the blocked vein at the base of the skull on the right was unsuccessful. But then a carefully placed stent reestablished flow.
"That was very encouraging because I knew that with that, we at least had some degree of outflow, and although it may not be completely normal, it would probably be enough to get him out of the dire neurologic situation he was in," Dr. Hartman said.
Next, Chesbrough was taken back to the Neuro ICU and infused with the stroke drug tPA overnight in an attempt to break up the remaining clot. The next day, Dr. Hartman's precise maneuvering of the catheter unblocked the clot.
"Sometimes there's a tendency to exaggerate how bad off somebody is when they're in the hospital," he said. "But I don't think it's an exaggeration to say he was on the brink of death."
Coordinated Care Aides Recovery
Dr. Hartman said that it was Kaiser Permanente's coordinated care between the neuro-interventional team and Neuro ICU, where Chesbrough recovered for weeks until the swelling around his brainstem subsided, that led to his life-saving treatment.
Chesbrough's blood clots were so rare, Dr. Hartman said, there would have been no way to detect them before symptoms set in.
Now 24, Chesbrough has since learned that he is prone to produce clots; he will be on blood thinners for the foreseeable future. But he is otherwise healthy and expects to graduate in 2017 with a bachelor's degree in accounting and finance from California State University, East Bay.
"I'm so happy I don't have any long-term or permanent issues," he said. "I'm thankful for all the hard work that the medical staff put in to ensure that I would have a chance at a full life."