Edward M. Ellison, MD, Discusses SCPMG's Industry-leading Physician Wellness Programs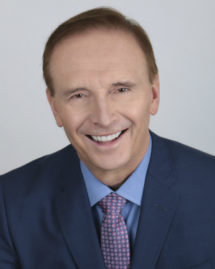 As health care organizations across the country get serious about addressing physician and health employee burnout, the Southern California Permanente Medical Group (SCPMG) already offers a variety of physician well-being programs, said Edward M. Ellison, MD, executive medical director and chairman of SCPMG, in last week's Health System Specialist, a new publication from the Financial Times.
Dr. Ellison is one of several health care executives quoted in an article about health systems investing more in physician and staff wellness programs to address high burnout rates and turnover.
In the article, "As Major Hospitals Add 'Chief Wellness Officer' Role, Health Systems Dial Down Costs – and Burnout," Dr. Ellison underscored the variety of SPCMG wellness programs for its more than 7,000 physicians, from stress management classes to meditation sessions. He said that SCPMG brought on its first chief wellness officer six years ago after responses to a staff survey revealed significantly higher levels of burnout among physicians compared with other employees. Those survey responses played a critical role in driving the decision to address the fatigue and mental drain that accompanies modern medicine.
In addition to offering a range of health and well-being classes, the wellness department introduced other programs to address lifestyle and stress-related issues. For example, physicians can attend training classes on using Kaiser Permanente's electronic health record (EHR) – the largest private EHR in the world – to reduce the technological strain on their day-to-day workload.
To read the complete article, visit the Health System Specialist site.