Edward M. Ellison, MD, discusses emotional toll of COVID-19 on health care workers with The Wall Street Journal
Once the immediate COVID-19 crisis recedes, the emotional toll will continue to unfold as health care workers have time to reflect on their experiences, Edward M. Ellison, MD, executive medical director and chairman of the Southern California Permanente Medical Group, said in The Wall Street Journal today.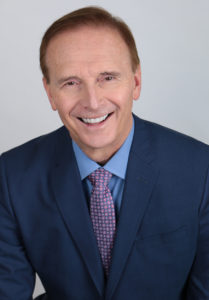 "We do expect almost a PTSD [post-traumatic stress syndrome] or second wave of mental health issues and anxiety to address," said Dr. Ellison, who is also chairman and chief executive officer of The Southeast Permanente Medical Group and co-CEO of The Permanente Federation.
The story, "Hospitals Brace for Mental-Health Crisis Among Doctors and Nurses," highlighted that many hospitals and health care systems across the United States have launched extra efforts to support their workers as the COVID-19 pandemic takes its toll on frontline physicians and nurses.
The story also noted that a number of health care systems, including Kaiser Permanente, have rolled out apps intended to reduce stress and improve sleep for their workers. For example, Kaiser Permanente recently introduced two separate apps, Calm and MyStrength, for use by its 12.4 million members as well as all Kaiser Permanente health care professionals.
Note: To read the full story, visit The Wall Street Journal site (subscription may be required).