Edward Lee, MD, discusses innovations that improve and expand access to quality care
Edward Lee, MD, The Permanente Federation's executive vice president for Information Technology and chief information officer, in a recent video interview highlighted various ways electronic health records and other technologies are improving and expanding access to quality health care.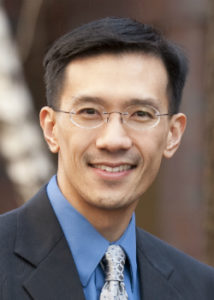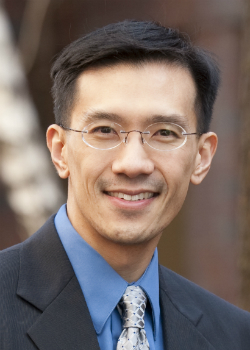 "We're … looking at how the electronic health record can help us take care of patients," said Dr. Lee in the interview with HIMSS TV during the Stanford Medicine EHR National Symposium, where he appeared on a panel about ways to reduce the time electronic health records demand from physicians. "We think about decision support, and population care, and care coordination. All of those things are important to us in the way we take care of patients."
Dr. Lee shared an example of how the EHR prompted a surgeon who saw a patient for a knee problem to uncover an unrelated, but potentially deadly, disease.
"We had an orthopedic surgeon take a look in the electronic health record and see that a patient was due for a mammogram," said Dr. Lee.
The surgeon directed and helped the patient get a mammogram the same day, which detected early-stage breast cancer. Early detection enabled the patient to get the timely treatment she needed.
Teledermatology is another technological innovation that helps Permanente physicians improve access to care, Dr. Lee said in the interview, which was hosted by Laura Lovett, associate editor with MobiHealthNews.
"I can actually take a picture of a rash or a lesion and send it directly to a dermatologist.," Dr. Lee said. "Quite often, within minutes, I have a response."
Remote patient monitoring, which uses portable, high-tech devices to track and relay patient information to physicians is another new technology that Dr. Lee highlighted in the interview. He also shared how emerging technologies, including voice recognition, virtual assistants, and ambient listening may capture and incorporate vast amounts of data into the EHR and allow physicians to extract information that will help them make the best decisions for and with patients.
To view the full video interview, "Ways EHRs and Telemedicine Are Improving and Expanding Access to Care," visit HIMSS TV's website.