Edward Ellison, MD, Health Care Leaders Warn of Physician Burnout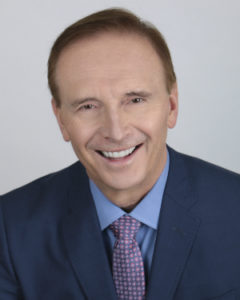 Edward Ellison, MD, co-CEO of The Permanente Federation and executive medical director/chairman of the board of the Southern California Permanente Medical Group, committed to addressing the root causes of physician burnout in a Health Affairs blog post co-authored with the CEOs of eleven other health systems.
Dr. Ellison and his co-authors cite a study that found over half of physicians in the United States report at least one symptom of burnout, defined as "experience of emotional exhaustion, depersonalization, and feelings of low achievement and decreased effectiveness."
They identified the rigorous training, long hours, increased quality measurement requirements, and inefficient use of technology as primary causes of burnout. The leaders pointed to the disruption and distraction caused by some features of modern electronic health records (EHRs) as a distinct cause of frustration for physicians. They called upon health care delivery systems, payers and EHR vendors to work together to reduce this burden.
The blog authors committed to 11 actions they can take as CEOs to urgently address physician burnout. The recommendations involve better measurement of burnout, increased team collaboration and physician leadership, more meaningful use of technology, and an improved regulatory system that eliminates redundancies and unnecessary requirements,
You can read their complete recommendations and Dr. Ellison's entire post on the Health Affairs site.