Don Mordecai, MD, offers advice for finding mental balance in the new year
For many, 2020 was a year filled with challenges that took a toll on their mental and physical health. In a recent U.S. News and World Report story, Don Mordecai, MD, psychiatrist with The Permanente Medical Group and national leader for Mental Health and Wellness at Kaiser Permanente, joined mental health experts in offering advice on finding a better emotional balance in 2021.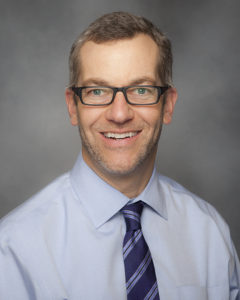 Dr. Mordecai said that anxiety, depression, and depressive disorders "really account for the lion's share of conditions that we see" for mental health issues stemming from the pandemic, followed by substance use disorders. He added that documented mental health diagnoses are likely to rise in the near future.
"Of course, we're in this funny time where the vaccines are coming out, so people are very hopeful — but we're also at the very worst time in terms of the pandemic's effects," Dr. Mordecai said. "So people may be feeling kind of whipsawed by that."
A few strategies for getting back on track emotionally that Dr. Mordecai recommended include trying a mental health app, finding more time for exercise, and talking to a mental health professional. He added that seeking mental help is a personal decision that can come in many forms.
"It doesn't necessarily mean that you need to see a psychiatrist or take medication," he said. "But you might need to talk to a trusted friend, or a pastor or your employer, if they're open to that, just to get a better sense of balance."
Note: To read the full article, visit the U.S. News and World Report website.