Director of HIV/AIDS Care Michael Horberg, MD, Comments on New HIV Study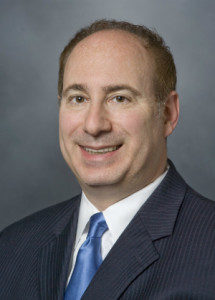 With the rise of life expectancy for HIV patients comes complications of aging-related diseases, such as cardiovascular conditions. Michael Horberg, MD, Kaiser Permanente's national director for HIV/AIDS, was quoted in a recent Baltimore Sun article about his hopes for a planned National Institutes of Health (NIH) study on cholesterol-lowering medication for HIV patients.
Research on cardiovascular disease shows "risk of a heart attack is one and a half to two times higher in an HIV patient than a healthy person," the article notes. While physicians have been prescribing cholesterol medications to HIV patients for some time, there is no scientific evidence to prove their efficacy. The NIH's new four-year study, also known as Randomized Trial to Prevent Vascular Events in HIV (REPRIEVE), will monitor the effects of pitavastatin, a cholesterol-lowering medication, on HIV patients who show no signs of cardiovascular disease. Nearly 100 international health care systems will participate, measuring cardiovascular and cholesterol screenings a few times throughout each year.
While Dr. Horberg doesn't usually prescribe such medications to his HIV patients, he said, patients with HIV might benefit. He also said he would "consider prescribing (cholesterol-lowering medications) more" should the NIH study yield "healthful effects."
Dr. Horberg is the former chair of the HIV Medicine Association, an organization of health care providers and researchers that advocate for HIV patients and medicine. He also serves as executive director of research, community benefit, and Medicaid strategy of Mid-Atlantic Permanente Medical Group (MAPMG) and the director of the Mid-Atlantic Permanente Research Institute (MAPRI).