David Grossman, MD quoted in Annals of Emergency Medicine on the physician role in firearm safety
Emergency medicine physicians can play a significant role in firearm safety, suggests a recent Annals of Emergency Medicine perspective article. According to the author, these physicians are called upon to treat those wounded by gun violence and are among the individuals well-positioned to consider what can be done to prevent firearm injuries.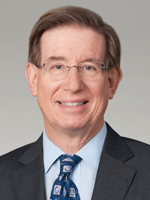 The roundup explores clinical interventions and efforts to address firearm injury prevention, and notes Kaiser Permanente's $2 million research investment to evaluate where in the organization's integrated research network the funds can be applied to better understand the relationship between interventions and health outcomes.
David Grossman, MD, senior associate medical director, Washington Permanente Medical Group, and senior investigator at Kaiser Permanente Washington Health Research Institute, was among the experts quoted about the role of physicians in preventing firearm injury. Kaiser Permanente has the means and tools to identify our high-risk patients, he explains, but the industry lacks substantial best-practice or high-quality scientific evidence on interventions. "We need to make clinicians more comfortable and standard in their approach," said Dr. Grossman, who is co-leading Kaiser Permanente's Task Force on Firearm Injury Prevention.
In April, Kaiser Permanente announced the $2 million investment in research for gun injury and prevention and the formation of a task force to address critical health issues around gun-related deaths and injuries in our communities. Since then, the task force has been collaborating with experts, clinicians, and researchers to help shape the focus of the organization's research program and identify evidence-based tools to guide health care systems to be more effective in preventing firearm injury and death.
Read the full article on the Annals of Emergency Medicine website.