David Grossman, MD, highlights the importance of investing in social determinants of health
The medical community is placing greater focus on the importance of addressing non-medical needs to achieve better health outcomes. Social determinants of health like a patient's environment, access to social services, and income are being increasingly considered when providing care.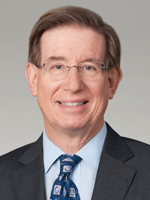 Kaiser Permanente is expanding its annual spending to $2.8 billion in an effort to address social determinants of health among patients and local communities. David Grossman, MD, senior investigator with the Kaiser Permanente Washington Health Research Institute was quoted in the article, "Kaiser ramps up SDOH spending, but a demonstrable ROI is likely 'years' away," which highlights Kaiser Permanente's investment in social needs and social determinants of health.
In the article, Dr. Grossman, who also serves as senior associate medical director with Washington Permanente Medical Group, discusses the long-term investment in improving the health of members and communities, as well as the ways increased coordination by the Thrive Local network will help connect people with the services they need.
Thrive Local connects health care and social services providers to address pressing social needs, including housing and food. Within three years, the service will be available to all of Kaiser Permanente's 12.3 million members and the 68 million people in its communities.
"We're focused not only on the needs of our members but also focused on the needs of the communities we serve because we fully understand that the health of our members is heavily determined by the communities they are living in," Dr. Grossman explains in the article.
To read the complete article, visit the HFMA website.