CPMG ob-gyn Kimberly D. Warner, MD, featured in AMA's "Shadow Me" Specialty Series
Two patients at a time, round-the-clock shifts, and plenty of resilience. Kimberly D. Warner, MD, ob-gyn with Colorado Permanente Medical Group, was recently interviewed by the American Medical Association on its "Shadow Me" Specialty Series for medical students and resident physicians.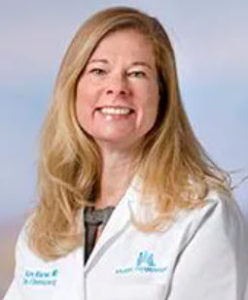 Dr. Warner, who is also chair of CPMG Government Relations, explained how physically demanding the field of obstetrics and gynecology can be. "I knew there would be long hours and late nights — obviously, babies come at all times of day, and surgeries come in the middle of the night too. What I didn't know — no pun intended — is how labor-intensive my job is. I run from room to room and then to the [operating room]. And I often get sweaty during surgeries and deliveries. Sometimes I'm pushing with patients for hours and I wake up sore. I didn't anticipate that," she said.
The most rewarding part of the job is seeing healthy moms and babies or a great surgical outcome, Dr. Warner said. "It's important to connect quickly, build trust, and acknowledge that this is a life-changing event. You want to make it incredibly meaningful, special, and safe."
To read the full interview, visit the American Medical Association website.