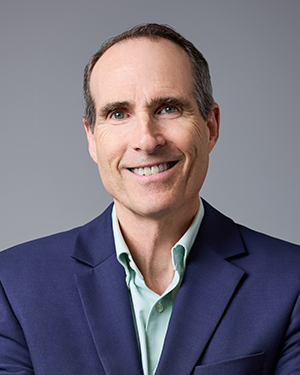 Brian Hoberman, MD
Executive Vice President, Information Technology
and Chief Information Officer
The Permanente Federation

Chief Information Officer
The Permanente Medical Group
Brian Hoberman, MD, is chief information officer and executive vice president, and national IT leader for The Permanente Federation.
Dr. Hoberman also serves as chief information officer for The Permanente Medical Group (TPMG), with accountability for IT that includes operational performance, technology integration, and innovation.
His national leadership role involves collaboration with national, regional, and medical center leaders and staff throughout all Kaiser Permanente entities. Dr. Hoberman helps direct the information technology used by 10,000 Permanente physicians and 45,000 staff in Northern California, which includes technology strategy, governance, and investments, as well as development and design, support for clinical content, risk management, security, training, communications, support, analytics, and vendor relations.
Dr. Hoberman led the development and deployment of Kaiser Permanente's inpatient HealthConnect (KPHC) starting in 2003, for which he received a Sidney Garfield Exceptional Contribution award in 2010. He has served as the Permanente Medical Group national leader of KPHC since 2016. Dr. Hoberman is also chair of the National Product Council, which governs selection of medical products and devices throughout Kaiser Permanente.
Dr. Hoberman received his bachelor's degree in political economy at Williams College, a master's in business at Harvard Business School, and his medical degree at University of California, San Francisco. He completed his internal medicine residency at Kaiser Permanente San Francisco. He then joined TPMG in 1997 as one of the founding hospitalists at Kaiser Permanente in San Francisco.