Brian Bost, MD, discusses Kaiser Permanente's gender I.D. practice for transgender members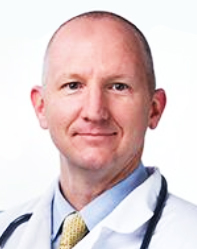 A front page story in today's Denver Post looks at various ways health care systems are addressing transgender patients in medical records, citing as an example Kaiser Permanente's practice of gender self-identification in electronic health records.
The article quotes Brian Bost, MD, a hospitalist with the Colorado Permanente Medical Group and medical director of transgender services at Kaiser Permanente Colorado. In the EHR, Permanente physicians can enter a patient's gender identity and preferred pronouns.
"We know that we're telling that member we accept who they are," Dr. Bost said. "We want them at ease."
The simple practice of entering the gender identity and preferred pronouns demonstrates Kaiser Permanente's commitment to caring for transgender people and making them feel comfortable and accepted within the health organization. Kaiser Permanente recently was among major companies and health organizations in the United States that signed a statement in support of transgender equality.