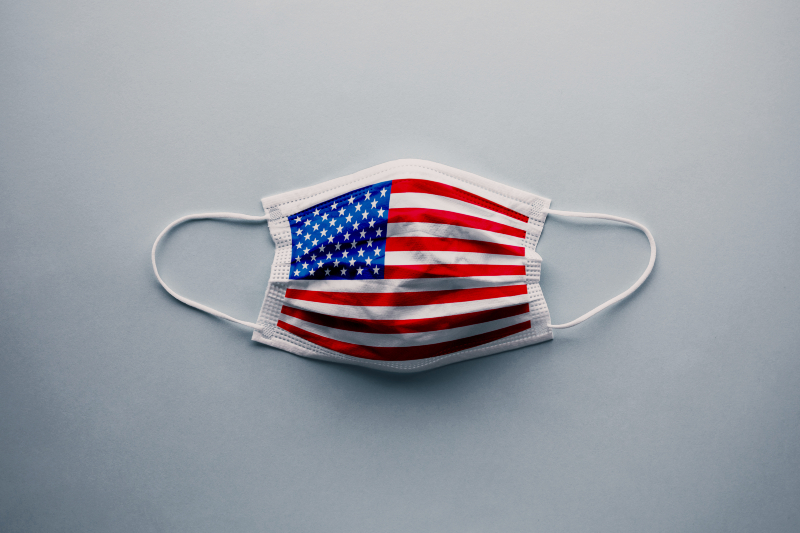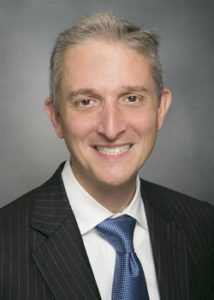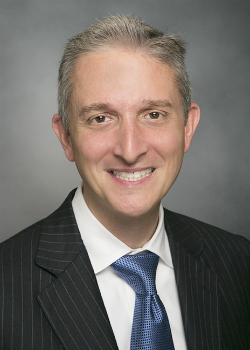 Every morning at 9 a.m., we face a reckoning. Our COVID-19 command center grapples with seemingly endless questions that demand immediate answers. How will we allocate scarce doses of novel drugs among our COVID-19 patients? Who should be scheduled first for delayed surgeries? How will we handle the ongoing trauma of our physicians and care teams?
Physicians, caught in relentless COVID-19 churn, are desperate to write the prescription that will save our patients, and our health care system, from this unnecessary suffering. But, as with all illnesses, we know that true and lasting relief only comes once we detect and then address the root cause of an issue.
At the core of our nation's current predicament is a sprawling public health infrastructure that has been underfunded and undervalued at every level. Since 2010, spending for state public health departments dropped 16% per capita and 18% for county health departments. We've witnessed a decades-long, methodical, and persistent draining of the public health coffers.
The consequences are now visible from our hospitals to our city halls. They're the people walking in the doors of our emergency rooms and filling our ICUs, alone and struggling to breathe. They're the public health department fax machines running out of ink, receiving positive results 10 days too late for contact tracing to make a real difference. They're the embattled public health leaders who have received death threats — the unwilling stars of conspiracy theory dramas that recast masking recommendations as human rights violations.
This is not "just what happens" during times of crisis. It is a sign that our public health infrastructure is broken. But it is not beyond repair, it just needs to be prioritized — the first step of a long, nationwide healing process.
The Great Depression paved the way for the New Deal and with it came a massive investment in national programs like the Civilian Conservation Corps, which over the course of nearly a decade put hundreds of thousands of Americans to work. Charged with developing and protecting our most treasured national resources, this extraordinary labor force improved national morale and dramatically built public awareness and appreciation for organized national programs and the assets they safeguard and enhance.
Rebuilding the public health infrastructure of tomorrow is our calling for today.
We now need coordinated national, state, and local leadership on comprehensive testing and contact tracing strategies that address persistent shortages of testing machines, personal protective equipment and staff, including contact tracers. We need a technology infrastructure that provides real-time data about emergency department visits, hospital admissions and deaths for those with COVID-19 or similar symptoms, to rapidly identify and isolate infected contacts. Those infected contacts will require ethical systems for safe self-isolation, including alternative housing sites. We need strong networks connecting private health systems, community services, and vibrant public health departments.
Rebuilding the public health infrastructure of tomorrow is our calling for today.
We also need infrastructure that supports modern communications to familiarize the public with the ever-evolving nature of science and the basics of disease spread and eradication. We need to simplify our message so that our communities can hear us: Wash your hands, wear a mask, keep your distance, and stay away from poorly ventilated, indoor spaces.
It's true that federal funding for public health activities has increased since the pandemic began ($13 billion to states for contact tracing, technology upgrades, and testing), but that's a Band-Aid on a bullet hole.
These dollars are intended to bolster the public health workforce, fund testing sites, improve communications, and upgrade dated technology. But they are being funneled through a network that has been so severely gutted that it cannot quickly or effectively put the money to work.
The public, community organizations, and health care systems must band together to sharpen and maintain their focus on the true causes of our nation's COVID-19 crisis. None of us have been spared the economic, social, and mental health impact of this rapidly growing pandemic. We now have the opportunity and obligation to demand more from our elected officials and representatives. It may not be the most attractive cause, but our largely forgotten public health system desperately needs our attention and the power of our voices.
As a physician, I'm always searching for the right treatment, the right test, or the right evidence that will help me carry out my solemn oath to heal. The COVID-19 pandemic is pushing these boundaries, but hope is not lost. We can stand by, hoping that the curve will bend. Or we can band together, raise our voices, and break it once and for all.
Stephen M. Parodi, MD, is an infectious disease physician and serves as associate executive director, The Permanente Medical Group; executive vice president of External Affairs, Communications and Brand, The Permanente Federation; and chairman, Council of Accountable Physician Practices. He is also the national infectious disease leader at Kaiser Permanente. Follow him on Twitter at @stephenparodiMD.