Amy Duckro, DO, comments on long-term symptoms after COVID-19 reinfections in WSJ
Amy Duckro, DO, infectious-disease specialist with Colorado Permanente Medical Group, told The Wall Street Journal that many questions about long COVID remain unanswered as the scientific and medical community try to determine the risk of prolonged COVID-19 symptoms after a reinfection.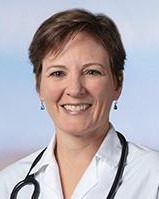 "I don't think we should make any bets on someone who has a reinfection having a less likelihood of having long COVID," Dr. Duckro said. She added that COVID-19 reinfections are becoming more common and can happen within a shorter window of time than doctors previously thought possible.
Dr. Duckro was quoted in an article, "You Can Get Covid Twice, but What Are the Odds?", which looked at the risk of long COVID after a recent report by the Centers for Disease Control and Prevention revealed that more than half of the people in the United States are showing signs of having been infected with COVID-19 at least once as of February 2022.
Doctors and health agencies typically agree that most people are protected from a COVID reinfection for at least 90 days since the body's immune defenses strengthen after an infection. However, there is a growing body of evidence that people can get reinfected within shorter periods of time, leaving many to speculate the risk of long COVID after reinfection.
Note: To read the entire article, visit The Wall Street Journal website (subscription required).