AMA interviews Northwest Permanente chief people officer on physician wellness
T. Ruth Chang, MD, family physician and chief people officer of Northwest Permanente, said in an interview with AMA News that building an inclusive, safe environment is a foundation to improving physician well-being. Northwest Permanente is a member of the American Medical Association's Health System Program.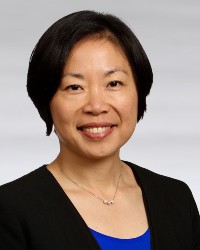 "I'm really looking holistically at our people strategy pillars, which are wellness, equity, inclusion and diversity, talent acquisition, and professional leadership development," said Dr. Chang. "An inclusive, safe environment is a foundation to wellness. It's not just about personal resilience, but it's creating a culture where people can be whole."
In a Q&A interview, she discussed how Northwest Permanente is creating a culture of wellness and how those plans were adapted during the pandemic. Dr. Chang shared her own physician burnout story when her cousin died of metastatic ovarian cancer.
"I had a full schedule of patients, and I was ready to go to clinic, but my friend who was the director of wellness at the time called me and said, 'How can I support you?'" Dr. Chang said.
"The beauty of working in a large medical group is knowing that my patients will still be really well cared for by my colleagues. Part of that is being able to let go of my own guilt of cancelling clinic and being able to recognize I am human too. I also need time to cry, and I need time to grieve."
Note: Read the full interview on AMA News.