Afif El-Hasan, MD, discusses the importance of asthma attack prevention and treatment
Last week, 13-year-old Broadway star Laurel Griggs died after suffering a massive asthma attack. In a recent interview with People, Afif El-Hasan, MD, a pediatrician at Southern California Permanente Medical Group, offers medical insights into this tragedy and explains how asthma attacks can become deadly even with medical intervention.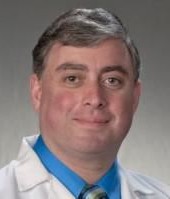 Dr. El-Hasan, who is a national spokesperson for the American Lung Association, stresses that regular check-ups are essential for individuals with asthma in order to track potential triggers and develop a treatment plan.
"We have two groups of medicines that we use for asthma. We have the preventative medicines and we have the medication we give once a person starts wheezing, and everyone needs to make sure they have both available if necessary," says Dr. El-Hasan. "If someone is having an asthma attack, they need their inhaler and their medication to stop that attack."
According to Dr. El-Hasan, even a mild asthma attack can escalate into something bigger if not treated properly. He goes on to say that sometimes people with asthma do not immediately recognize the severity of their attack.
For Griggs, her family took immediate action by going to the hospital. Unfortunately, in this instance, the attack was so severe that medical workers could not get it under control.
To be as prepared as possible, Dr. El-Hasan says creating an "asthma action plan" with your doctor is important, and that parents should work on understanding warning signs for their children.
To read the full article, visit the People website.