Podiatrist Tim Swartz, MD, Emphasizes the Importance of Foot Care in Older Age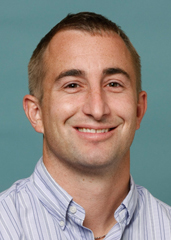 Millions of Americans use their feet every day – whether as a mode of transportation or during exercise. But many don't consider the connection between their feet and their overall health. For example, foot pain can occur at any age, but in older adults it is also associated with an increased risk of recurrent falls. A recent article in U.S. News and World Report, "The Agony of the Feet as You Get Older," rounded up a list of lesser-known things about aging feet.
Tim Swartz, MD, chief of Podiatry, Mid-Atlantic Permanente Medical Group, was among the experts quoted in the story. Dr. Swartz linked chronic conditions to foot health, explaining how poor circulation can cause or exacerbate foot pain. "Diminished blood flow may manifest itself as frank pain when the soft tissues are not being perfused with enough circulation," he said in the interview. "It's essential to tell your doctor about any numbness or tingling you have in your feet, as well as any chronic diseases, such as diabetes, arthritis, or vascular orders."
To read more of Dr. Swartz's interview, check out the full article on the U.S. News and World Report website.