Imelda Dacones, MD, highlights the importance of Kaiser Permanente's new Thrive Local social health network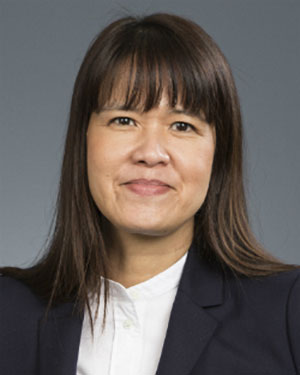 Kaiser Permanente's recent launch of Thrive Local – the most comprehensive, far-reaching social health network of its kind – promises to improve the health of individual patients and impact social determinants of health on a grand scale, according to Imelda Dacones, MD, Northwest Permanente's president and chief executive officer, who is quoted in a recent HealthLeaders story.
"We know that total health is really a summation of medical interventions, as well as socioeconomic interventions," Dr. Dacones is quoted as saying in the story: "Kaiser Tackles Social Determinants of Health Through EHR Interface With Community Organizations." "One cannot have total health without addressing socioeconomic needs."
In 3 years, when one of Kaiser Permanente's members has a need related to social determinants of health, a referral to an appropriate community organization will be as simple as ordering a test from within the electronic health record, according to the HealthLeaders story. Once a referral is made, the outside organization can then send secure messages back to the clinician, ensuring the patient has connected with the service.
Kaiser Permanente is partnering with Unite Us, which develops software to connect health care and social services providers to address pressing social needs including housing, food, safety, utilities, and more for millions of people across the United States. To address such social needs, Thrive Local's social services directory will be updated continuously, providing access to a network of nonprofit public and private resources.
In addition to being integrated into Kaiser Permanente's electronic health record system to comprehensively serve members, Thrive Local's network of resources will also be made available to community-based organizations to reach efficiently the broadest possible group of those in need.
To learn more, read the full article on the HealthLeaders website.