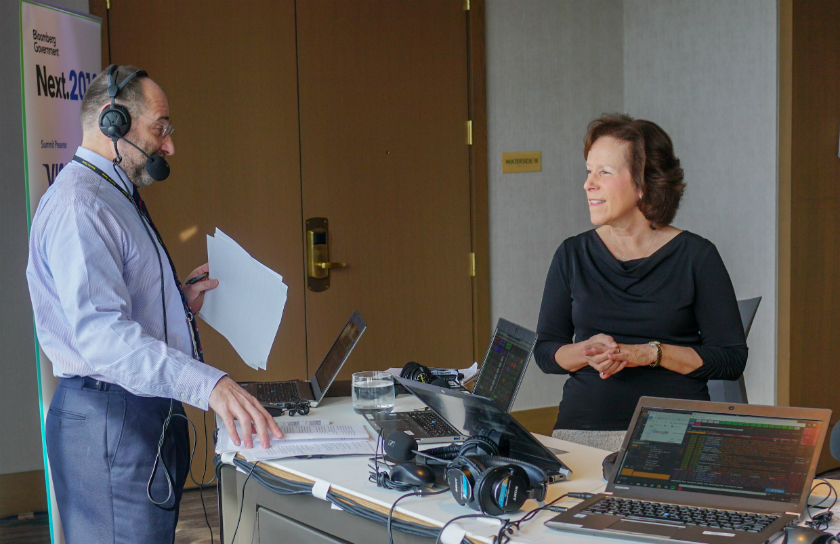 Patricia Conolly, MD, speaks on Bloomberg Radio on connected devices revolutionizing health care
Algorithms that can alert care teams early to patients at potential risk. Devices that monitor at home patients who have ongoing health conditions, such as diabetes. Data that has the power to provide a more holistic picture of a patient's overall health.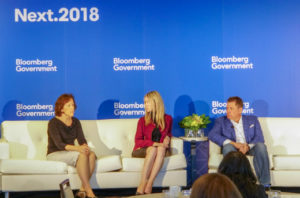 Such technological developments represent the future, and they are already here, according to Patricia Conolly, MD, speaking with Bloomberg Radio at the Bloomberg Government: Next conference this week in Washington DC. Dr. Conolly, who spoke on the panel "Disruption in the Age of IoT," is executive vice president of Information Technology and chief information officer, The Permanente Federation; and associate executive director, The Permanente Medical Group.
"For the last 50 years, we've been telling people to come to us," Dr. Conolly says. "The internet now allows us to bring care to the patients, where not only are they in the security and safety of their own home, but we're not interrupting work or school. And the real difference is that they're not passive in this process. …That's really the game-changer."
Dr. Conolly explains that patients' "role in improving their health is going to change" when physicians and other clinicians begin to share with patients how the choices they make affect their health, their care, and how much their care is progressing.
To listen to the entire interview, visit the Radio Bloomberg website, and click on the arrow to hear the podcast.