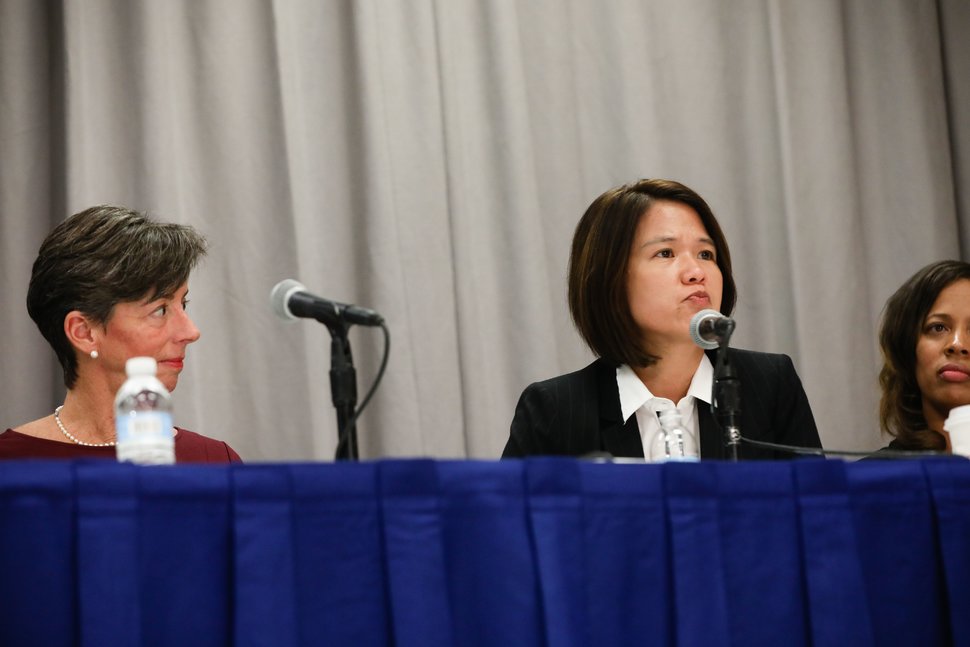 Imelda Dacones, MD, shares how Kaiser Permanente addresses social determinants of health through 'Thrive Local'
Imelda Dacones, MD, president and CEO of Northwest Permanente (NWP), joined other health care experts earlier this week in Washington, D.C. at the U.S. News Healthcare of Tomorrow conference, which focused on social determinants of health often looking at factors such as housing, transportation, and access to health food.
By addressing these factors, health care organizations help support better outcomes for both patients and the communities they serve. On this front, Kaiser Permanente announced its Thrive Local initiative in May that aims to improve coordination between health care providers and social services agencies through aggregating information from all parties into the electronic health records of patients.
NWP is the first Permanente Medical Group to rollout the Thrive Local network.
"Much like when I refer a patient to a cardiologist or a pulmonologist, I will actually receive back information from that community-based organization telling me their assessment of my patient and their care plans," says Dr. Dacones.
Thrive Local's network is being integrated into Kaiser Permanente's electronic health record system to comprehensively serve members. Additionally, its network of resources will also be made available to community-based organizations to reach efficiently the broadest possible group of those in need.
Read a recap of the U.S. News Healthcare of Tomorrow conference on the U.S. News & World Report's website.