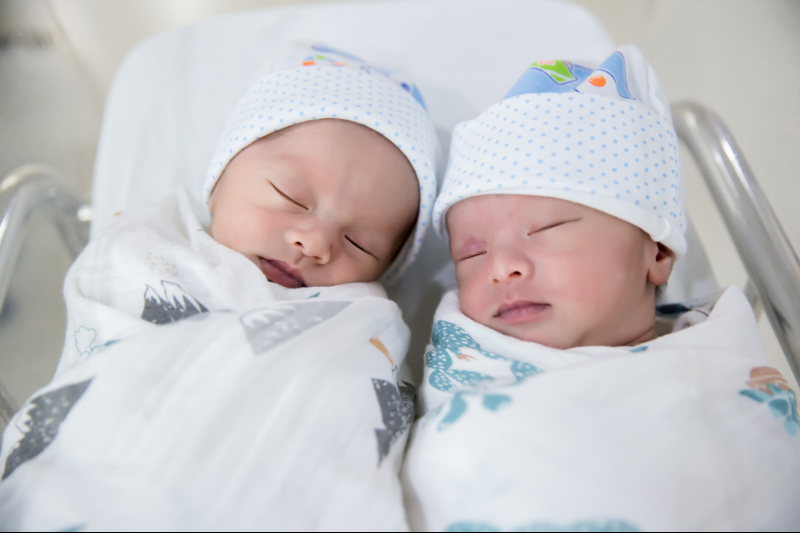 Focused eye care for newborns
New specialty care at Kaiser Permanente Washington helps babies at risk for blindness
Hillary and her husband were thrilled when they found out they were pregnant. "We joked at the first ultrasound: 'Are you sure there's not twins in there?'" Hillary recalls.
The couple soon learned that they were, indeed, having twins. Only, their yet-to-be-born daughters were a rare kind of twin and the chances of having healthy babies were slim.
When Hillary delivered Eliza and Jade at 30 weeks, the care team rushed the newborns straight to the neonatal intensive care unit (NICU) and assessed them to be at high risk for blindness. After their birth, the babies were monitored for several months to make sure they developed properly. Any abnormalities are treated surgically to avoid any complications. This procedure is usually done with lasers and injections. However, there are rare instances where surgery is necessary.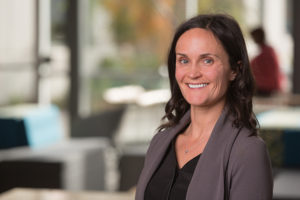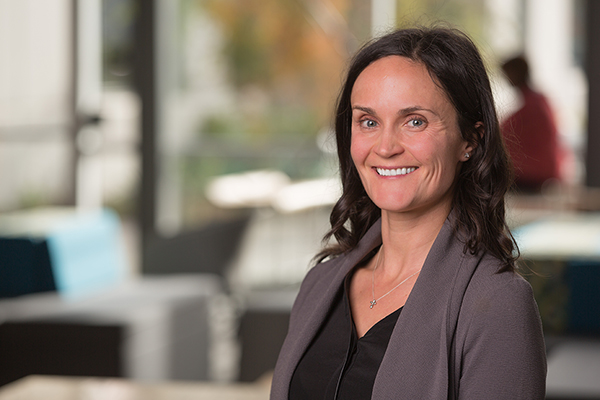 Before Michelle Carle, MD, joined the Washington Permanente Medical Group, Kaiser Permanente Washington's standard of care was to send these tiny patients to a specialist in our contracted network. And for this kind of incisional surgery, there are only 2 places to go on the West Coast, the closest one being Oregon Health & Science University in Portland.
Now, for our youngest patients like Eliza and Jade, specialty care comes directly to newborns in the local NICU. This coordinated care not only provides convenience and continuity, but it also reduces delays and frustration that may be caused by coordinating with external doctors.
"We were so impressed with Dr. Carle," Hillary says. "She had a unique and highly personal bedside manner. As a new parent, it can be hard to watch tests and procedures on your newborn. Other parents warned us how difficult it would be, but Dr. Carle had techniques even the nurses hadn't seen. Weeks later, fellow parents were still asking us who our doctor was."
Dr. Carle's passion and empathy come from firsthand experience, as one of her own children arrived prematurely and spent some time in the NICU. She's acutely aware of how difficult the situation can be for parents.
"Because I was regularly in the NICU as a doctor, I thought I would be mentally prepared when my baby needed to go there," says Dr. Carle. "However, my experience as a parent was completely overwhelming and terrifying, despite being familiar with the environment. I try to remember that feeling of fear and anxiety when dealing with the parents of my patients. I hope that my own experience allows me to relate more on a personal level and provide the type of care that these stressed parents need during this brief but monumental moment in their lives."
Eliza and Jade were discharged from the NICU 6 weeks after arriving and continued to see Dr. Carle every week at the Kaisier Permanente Capitol Hill campus. At 4 months, the girls were cleared of any eye issues and just celebrated their first birthday this summer.
"We feel lucky that Kaiser Permanente had this level of specialty ophthalmology care," Hillary says. "Dr. Carle was there with us every step of the way, and she talked to us in terms we could understand. The kind of care and connectedness at Kaiser Permanente is something you can't get anywhere else. There are so many things to worry about as a new parent; health care shouldn't be one of them."
This story was originally published on the Kaiser Permanente Washington site.