Stephen Parodi, MD, discusses use of baby monitors to limit high-risk interactions with COVID-19 patients
Front-line medical workers have a creative solution for the day-to-day challenges of treating those with the highly contagious COVID-19, according to a recent story on the ABC News site. The solution? Two-way baby monitors.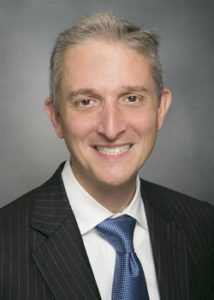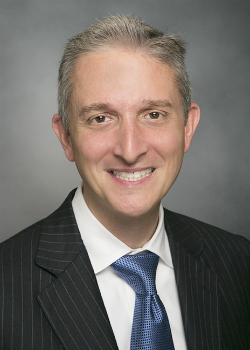 Front-line workers want to limit risky interactions and preserve precious personal protective equipment. The challenge was how to accomplish both those goals without losing a personal connection with their patients.
"We started brainstorming: 'What's the best way to get something to scale that's easy to use and won't require a lot of training?'" said Stephen Parodi, MD, an infectious disease physician and associate executive director with The Permanente Medical Group in Northern California. "So, when one of our team members suggested baby monitors — she's a mom herself — we said, 'Wow, that's not a bad idea.'"
Kaiser Permanente began introducing the idea at its facilities in California's Santa Clara County, a hotbed in the San Francisco Bay Area's coronavirus outbreak.
"Because you're minimizing the in-and-out to the room, you're reducing the amount of exposure to the health care workforce," Dr. Parodi said.
The story mentions drawbacks of the baby monitor technology, from concerns about network security to limitations in the technology — drawbacks health care professionals recognize. However, Dr. Parodi says those drawbacks are worth it, at least in the near term, to combat an unprecedented demand on front-line workers.
"This is one of those extraordinary times when you can't let the ideal be the enemy of what you need to do in real-time," Dr. Parodi told ABC News. "But we've made the judgment that because of the size and scale of this pandemic, this is the right thing to do right now … and the benefit really outweighs the potential risk."
To read the entire article, visit the ABC News site.