Sameer Awsare, MD, breaks down the basics of biosimilars
One in four Americans find it difficult to afford their medications, said Sameer Awsare, MD, associate executive director, The Permanente Medical Group, during a panel at an Alliance for Health Policy meeting last week in Washington, D.C.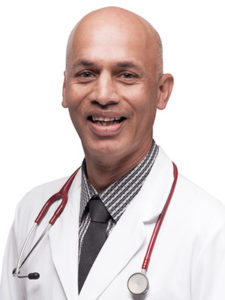 During the public briefing, Dr. Awsare joined other health care leaders to explain the mechanisms of biosimilar drugs, which are identical copies of an original product made by a different company with no clinical, meaningful difference from their brand name counterparts.  Biosimilars have high molecular complexity and – just like the original products known as "biologics" – are derived from living organisms, which is an important difference from generic drugs, most of which are composed of small molecules.
"There's a lot of misinformation about biosimilars because they are not like generics," said Dr. Awsare, describing how patients often question whether biosimilars are as effective and safe as drugs with identical components. Biosimilar and original products, he said, produce the same clinical results with no additional risks in terms of safety or efficacy.
Dr. Awsare also explored the impact of current regulations on the uptake of biosimilars and discussed considerations for the biosimilars market in the United States. Studies show that if biosimilars were more widely adopted in this country like in other parts of the world, there could be a potential reduction of nearly $54 billion in health care spending.
Public policy, he said, is key in creating a better U.S. biosimilars market. "Our patients are depending on it."
To watch a recording of the event, visit the Alliance for Health Policy website.