Kaiser Permanente's 'Chat with a Doctor' Highlighted by Healthcare IT News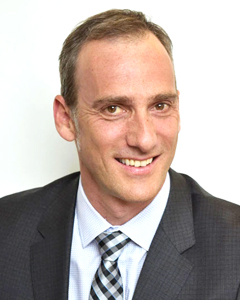 Ari Melmed, MD, an emergency physician with the Colorado Permanente Medical Group, oversees the "Chat with a Doctor" program that allows Kaiser Permanente patients to remotely chat with a Permanente physician. The service, recently profiled by Healthcare IT News, helps to reduce unnecessary Emergency Department or other in-person visits by allowing patients to discuss an issue with a doctor and receive guidance on if they can resolve it from the comfort of their home or if they need to come in for additional care.
Dr. Melmed explains that about two-thirds of issues brought by patients can be resolved via the chat service. "Someone thinks they've got the flu or UTI or sinus infection we can help them determine whether or not they in fact do, and if they need antibiotics or an inhaler or a prescription for something we can enter that into their Kaiser medical record and get that sorted out," he says in the Healthcare IT article. Alternatively, if a patient does have a condition warranting an in-person visit, the physician on chat will seamlessly connect the patient to a staffer who can help schedule a follow up visit.
While video visits are often touted in the industry as the premier telehealth solution, Dr. Melmed says that chat is an undervalued resource. He explains that many people are already comfortable with texting as a means of communication, and the 100 to 200 Kaiser Permanente patients a day using this service have so far been thrilled with the ability to more quickly connect with a physician, even if they can't see or hear the doctor.
Read the complete article on the Healthcare IT News site.

Note: Dr. Melmed is also scheduled to speak at HIMSS18 in the session, "Chat with a Doctor: On-Demand, Asynchronous Physician Advice," on March 7 in Las Vegas. HIMSS is a not-for-profit organization focusing on improving health through information and technology. HIMSS18 is its annual event that touts itself as the leading health information and technology conference, drawing over 45,000 professionals from around the world.