Jeffrey Velotta, MD, quoted in HealthLeaders on regionalizing lung cancer surgery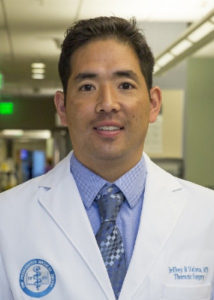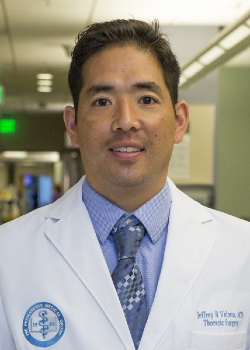 Jeffrey Velotta, MD, discusses in a HealthLeaders article published this week how Kaiser Permanente improved lung cancer surgery outcomes by shifting patients to five centers of excellence for thoracic surgery.
In the story, "How Kaiser Permanente Regionalized Lung Surgery," Dr. Velotta, a thoracic surgeon with The Permanente Medical Group, details his findings on how centers of excellence offer a higher level of care than other hospitals.
"When you have a center of excellence, it leads to standardization," says Dr. Velotta. "We use protocols such as ERAS—Enhanced Recovery After Surgery programs. If you are at a center of excellence, you are going to get that enhanced recovery program."
In the article, Dr. Velotta points to 4 key factors that helped determine Kaiser Permanente's sites for the thoracic surgery centers of excellence:
Distance to patients – selecting locations strategically in terms of proximity to patients.
Volume – choosing sites with the highest number of thoracic surgeon specialists and that were already performing a high number of lung cancer operations.
Outcomes – using data to identify which centers were doing more surgeries and achieving better outcomes.
Ancillary staff – each center already had ancillary staff (chest radiologists, pulmonologists, etc.) in place.
Dr. Velotta also points out that the centers provide an exceptional experience for the surgeons performing the procedures by having a consistent circulating staff.
"It's great to have the same circulating nurse who knows where all your instruments are and the same scrub tech who knows exactly how you do things," says Dr. Velotta. "They know exactly how to set up—it's flawless."