Imelda Dacones, MD, Don Mordecai, MD, in USA Today on Importance of Addressing 'Toxic Stress' Effects on Children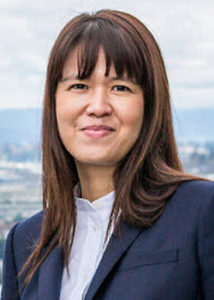 Kaiser Permanente's groundbreaking research on adverse childhood experiences (ACEs), and its ongoing work to identify, prevent, and treat trauma in children are showcased in a recent USA Today feature story. The story draws a link between ACEs, repeated and extreme activation of the stress response, and the risk of long-term health conditions, such as depression, hypertension, diabetes, and heart disease.
The data has prompted more people to ask for government policy and health care organizations to provide trauma-informed care. However, Northwest Permanente President and CEO Imelda Dacones, MD, says: "there's been a lag in translating (that data) to create a system to actually do something about it."
Kaiser Permanente worked with the Centers for Disease Control and Prevention to produce the original study on ACEs more than 20 years ago. The research shows that the more ACEs a person suffers as a child – including divorcing parents, domestic violence, family members with addiction, etc. – the greater the risk of problems later in learning and health.
Kaiser Permanente's national leader for Mental Health and Wellness, Don Mordecai, MD, adds that those who experience multiple ACEs as children are at risk for toxic stress and the lifelong mental and physical health impacts it can have.
The story also mentions Northwest Permanente's development of a health complexity score, which incorporates medical complexity and social complexity scores. The scores would be used to help connect people with appropriate social service organizations.
To read the complete article, visit the USA Today website.