Dr. Kalvin Yu: Protecting people from the misuse of antibiotics

Beyond the exam room and the surgical suite
By Ann Kempski
The Permanente Federation
When Kalvin Yu, MD, changed his major from English to biology as an undergraduate at the University of California-Irvine, it was in part because a professor he admired had passed away from HIV/AIDS.
At the time there was much mystery and fear surrounding this devastating and fatal disease, but Dr. Yu was inspired by the challenge. His decision to study medicine would one day affect the way that doctors combat disease in America and throughout the world.
Today, as the chief integration officer of the Southern California Permanente Medical Group (SCPMG), he leads groundbreaking research on antibiotic stewardship programs (ASP), aimed at reducing the risk of antibiotic resistance among pathogens and stopping the rise of dangerous "superbugs."
Misuse of antibiotics contributes to dangerous resistance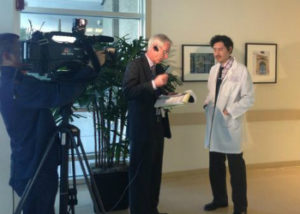 Antibiotic stewardship is an imperative in a time of growing, sometimes lethal antimicrobial resistance caused by inappropriate prescribing, overuse, and misuse of antibiotics. Every year, at least 2 million people become infected with antibiotic-resistant bacteria, and 23,000 die as a result.
In a report released in September 2014, the President's Council of Advisors on Science and Technology described the growing problem of antibiotic resistance as a "crisis," with the evolution of resistance occurring at an alarming rate and outpacing the development of new countermeasures capable of thwarting human infection.
Stepping up to the challenge of antimicrobial resistance
Antibiotic stewardship is an issue that Dr. Yu has been committed to for years, and one that also demonstrates the power and influence of Permanente medicine.
The Permanente approach to care means more than treating individual patients who present in the exam room or surgical suite. Permanente medicine goes "upstream" to consider family, workplace, community, and even global drivers of health.
Many Permanente leaders, such as Dr. Yu, have careers that enable them to combine their interests in public health, research, community involvement, and public policy.
When Dr. Yu stepped up to lead a region-wide effort for Kaiser Permanente Southern California in 2009, one impetus was the passage of California state law SB739, which requires hospitals to have procedures for monitoring the use of antibiotics.
The contribution of Kaiser Permanente Southern California data and experience has the potential to improve the statistical approach to measuring antibiotic usage and identifying appropriate and inappropriate prescribing.
"While Kaiser Permanente Southern California hospitals had policies and pilot programs to address safe prescribing at the time, a more comprehensive, region-wide ASP was needed to generate an evidence-based method to learn and improve more systematically," Dr. Yu said.
Dr. Yu developed a plan of action. First, he consulted with Stephen Parodi, MD, chair of the Chiefs of Infectious Disease at The Permanente Medical Group in Northern California. Dr. Parodi had already developed a successful regional approach to stewardship.
Armed with that advice, Dr. Yu then built an interdisciplinary team that included Gunter Rieg, MD, and Jose Dryjanski, MD, chiefs of Infectious Disease across Kaiser Permanente Southern California, regional quality leadership, pharmacy operations, and data analytics. The next step was to launch pilots at Kaiser Permanente Los Angeles and West Los Angeles Medical Centers.
"Over the next two years our team created a tool for monitoring consumption of antibiotics in the hospital, and built a partnership between pharmacists and physicians that included rounding to high risk areas of the hospital and provided immediate feedback (in-person and electronically) and interventions for physicians," he said.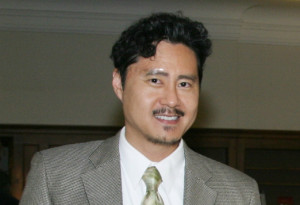 Early results from the pilot were positive, as both fewer and more appropriate antibiotics were prescribed, leading to lower antibiotic costs as well. There was an observed decrease in the hospital standardized mortality ratio (HSMR) in the highest, at-risk elderly patients when compared to the period before the program was in place. The pilot was expanded to all of the region's 14 hospitals within two years.
"Strikingly, as the pilot was rolled out region-wide and sustained over several years, the acceptance rate by physicians to recommendations made by their pharmacist and infectious disease physician colleagues has remained very high," he said.
He attributes the sustained success to the high levels of mutual respect and collaboration among Kaiser Permanente health care workers across teams.
While collecting data in standardized formats, benchmarking, and using common tools consistently across hospitals are foundational elements of the program, sophisticated analytics are also key to interpreting the data and informing additional interventions or adjustments in the program.
Kaiser Permanente Southern California has sophisticated in-house analytic capacity, enabling the infectious disease physicians and their colleagues to dig deeper into the data to understand factors that contribute to better prescribing and key clinical outcomes indicators. For example, adding pertinent microbiology laboratory data and making it readily available to the ASP team was found to further improve stewardship practices.
Efforts are now underway to adopt similar tools and interventions for prescribers in outpatient settings led by Dr. Rieg.
Informing the national response to antibiotic resistance
The next step after standardizing prescribing practices and tracking trends within Kaiser Permanente's hospitals was to join other hospitals participating in a collaborative with the federal Centers for Disease Control and Prevention (CDC) – called the National Healthcare Safety Network (NHSN).
Data collected by the NHSN has been used to generate a standardized antibiotic use measure to assist hospitals in understanding whether their antibiotic use may be higher or lower relative to peer hospitals. Dr. Yu has been working with Jason Jones, PhD, and Elizabeth Moisan in a CDC-sponsored study aimed at developing a more meaningful benchmark system for the nation.
With the size and diversity of Kaiser Permanente's membership, data from the large integrated delivery system can provide researchers and policymakers with better insights than more limited datasets, particularly when examining patient and community-specific factors that may affect prescribing practices and antimicrobial resistance.
"In fact, the contribution of Kaiser Permanente Southern California data and experience has the potential to improve the statistical approach to measuring antibiotic usage and identifying appropriate and inappropriate prescribing," he said.
Dr. Yu and his team have added to the Center for Disease and Control understanding of the factors affecting prescribing practices and identifying outliers.
Making a real difference in outcomes that matter
The Southern California antibiotic stewardship program is now over five years old, and with each year of data the region is learning more, and continuing to share their learning through journal articles and national meetings.
In an article currently in progress, Dr. Yu and the team now have developed a method to account for different patients seen at each hospital into the assessment model, with some early evidence of a decline in antimicrobial resistance to a few key targeted antibiotics.
The regional commitment to improve also led Dr. Yu to engage with other health care systems, federal agencies and philanthropic organizations dedicated to combatting microbial resistance.
As the journey continues, the Kaiser Permanente interregional ASP team plans to remain engaged both internally and externally to inform public health agencies, national safety organizations and regulatory bodies, as well as to make additional contributions to the medical literature with more informative publications.
Ann Kempski is director of Policy and Government Relations for The Permanente Federation. She is based in Washington, DC.