PermanenteACTION
Physicians as advocates
In the rapidly changing world of health care policy, you may feel that the physician perspective is missing from the conversation. But it doesn't have to be this way. You have an opportunity, as a part of the largest multispecialty group in the nation, to be an important part of a meaningful dialogue that will shape the American health care system. Sharing your expertise, advocating for patients, and educating lawmakers are all key components of a successful approach to ensuring the practice of integrated care and coverage is protected.
As a physician with the Permanente Medical Groups, you belong to a unique, mission-driven organization. Together with your colleagues, you now have an opportunity to impact how we practice medicine in this country just as our Kaiser Permanente founders did more than 70 years ago.
Health care professionals are one of the public's most trusted groups and are viewed as knowledgeable, credible sources by lawmakers. It's important that your real-world perspectives regarding the impact of various laws and regulations are heard because they are informed by your day-to-day practice and the experience of actual patients.
Your stories are powerful. Share your voice regarding the issues and legislation that affect Permanente Medicine and the care we provide to Kaiser Permanente patients and members and the greater communities we serve. Here are a few tips if you are new to advocacy:
Introduce yourself as a Permanente Medical Group physician at Kaiser Permanente
Let them know if you are a constituent and/or serve patients in their district
Be familiar with your legislator's position on the issues you plan to discuss
Address one issue at a time – prepare your talking points in advance so they are clear and concise
Keep the patient at the center of your stories and arguments
Prepare 2-3 key pieces of data to help persuade others
Be prepared to address counter-arguments. Make sure you understand other perspectives.
Be flexible, understanding what can be achieved now and what may be addressed later
Cultivate relationships with legislators and their staff
PMG Government Relations Leaders
Each Permanente Medical Group has at least one physician leader involved in government relations (GR). Their responsibilities can include representing Permanente Medicine and Kaiser Permanente to policymakers, monitoring legislation that affects their medical group, and directing regional physician GR leaders.
Meet your local GR lead:
Colorado Permanente Medical Group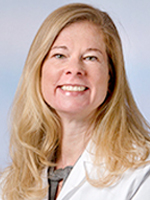 Kim Warner, MD, chair, CPMG Government Relations 
Kim Warner, MD, is an ob/gyn physician and has served as chair of Government Relations at Colorado Permanente Medical Group since 2014. She is active in her regional and state medical societies, including her roles in the Colorado section of the American College of Obstetricians and Gynecologists (president, 2007-2008, 2012-2015), Colorado Medical Society (board of directors, 2015-present), and Denver Medical Society (board of directors, 2008-2011).
Mid-Atlantic Permanente Medical Group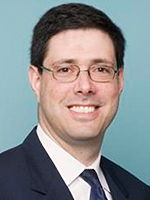 Bruce Wollman, MD, associate medical director
Bruce Wollman, MD, is a third-generation physician, and the son of a career Permanente urologist. In 2009 he joined the Mid-Atlantic Permanente Medical Group, where he values the role he plays in helping make Kaiser Permanente the best example for American medicine in this region and beyond. Dr. Wollman's role and responsibilities include overseeing the region's Government Relations, health care internalization, and pharmacy and pathology/laboratory services.
Northwest Permanente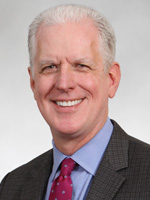 Colin Cave, MD, director, external affairs, government relations and community health
Colin Cave, MD, is currently Northwest Permanente's (NWP) director of External Affairs, Government Relations and Community Health, and previously served on the board of the medical group (3 years as a member-at-large; 3 years as chairman). Dr. Cave has served as president of the Oregon Medical Association, Medical Society of Metropolitan Portland, and the Oregon Academy of Otolaryngology. He has been chief petitioner of a major ballot measure and chief spokesperson for two ballot measures in Oregon. Dr. Cave also has responsibility for NWP's Corporate Social Responsibility program, which includes their landmark B-Corp status.
Southern California Permanente Medical Group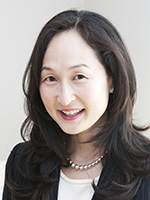 Diana Shiba, MD, chief Government Relations officer, regional assistant medical director
Diana Shiba, MD, is the chief Government Relations officer for the Southern California Permanente Medical Group. She has been advocating for the field of medicine for the last 12 years, and has been active at the local county, state, and national levels, as well as in her own specialty. Dr. Shiba currently serves on the board of trustees of the California Medical Association, the executive committee of the Los Angeles County Medical Association, the executive committee of America's Physician Groups, and the board of directors of the California Academy of Eye Physicians and Surgeons.
The Permanente Medical Group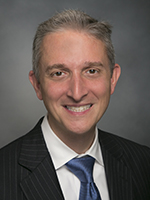 Stephen Parodi, MD, associate executive director
Stephen Parodi, MD, is the associate executive director for The Permanente Medical Group with responsibility for state government relations. He is also an executive vice president of The Permanente Federation with oversight over the Federation's external affairs functions, which include federal government relations, public policy, communications, and brand strategy. He also helps to oversee the Council of Accountable Physician Practices (CAPP), Kaiser Permanente's Center for Total Health in Washington, DC, and serves on the America's Physician Groups Board.
The Southeast Permanente Medical Group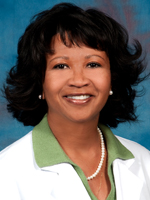 Fonda Mitchell, MD, MBA, FACOG, physician program director, Government and Medical Association Relations

Fonda Mitchell, MD, is a board certified obstetrician/gynecologist and has practiced with The Southeast Permanente Medical Group (TSPMG) since 2001. She currently serves as the physician program director of Government and Medical Association Relations for TSPMG. In this role, she is responsible for cultivating and growing strong relationships with key stakeholders in city, county and state government. Dr. Mitchell currently serves on the boards of the The Southeast Permanente Medical Group, the Medical Association of Atlanta, and the Medical Association of Georgia.