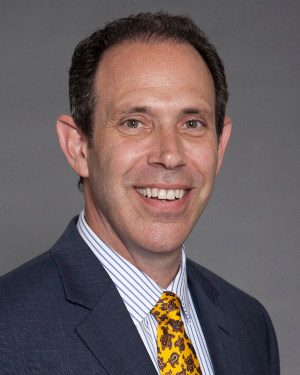 Todd M. Sachs, MD
Executive Vice President, Corporate Development and Finance
The Permanente Federation
Regional Medical Director
Operations
Southern California Permanente Medical Group

Todd M. Sachs, MD, executive vice president of Corporate Development and Finance for The Permanente Federation, currently serves as the regional medical director of Operations for the Southern California Permanente Medical Group.
As a member of The Permanente Federation's National Permanente Leadership Team, Dr. Sachs has a broad set of governance and leadership responsibilities for strategy, corporate development, finance, labor, documentation, and coding.
In his role with the Southern California Permanente Medical Group, he has responsibility for all ambulatory operations across Southern California, including physician workforce planning and overall service delivery strategy. Dr. Sachs' broad range of experience includes membership on the Capital Strategy Committee and to executive sponsor for inpatient quality management efforts in all of the Kaiser Permanente medical centers in Southern California.
Since his appointment as regional medical director of Operations in 2012, Dr. Sachs has elevated performance to new levels and implemented many innovative programs resulting in improved care and service to Kaiser Permanente members. Some of these include achieving the best access-to-care performance in SCPMG history, development of the virtual medical center, and the evolution of innovative practice models such as spine and transgender care.
Prior to his current role, he held several clinical and leadership positions at Kaiser Permanente West Los Angeles Medical Center, where he created a residency affiliation with the University of Southern California's Department of Surgery. Dr. Sachs started the Bariatric Surgical Program at West Los Angeles, which is part of a regional program recognized as a center of excellence by the American Society for Metabolic and Bariatric Surgery. He continues to practice surgery at West Los Angeles.
Dr. Sachs is a member of the SCPMG and The Southeast Permanente Medical Group Boards of Directors. Additionally, Dr. Sachs also serves on the Board of Directors for America's Physician Groups, whose mission is to assist accountable physician groups to improve the quality and value of health care provided to patients.
Dr. Sachs, a general surgeon, completed his surgical residency at Kaiser Permanente Los Angeles, and then joined The Permanente Medical Group as a staff surgeon from 1991 to 1996 at Kaiser Permanente San Francisco. In 1996, he joined the Southern California Permanente Medical Group and began practicing at Kaiser Permanente Bellflower (now Downey) and then moved to the West Los Angeles facility in 1997.
He is board certified by the American Board of Surgery and is a fellow of the American College of Surgeons. Dr. Sachs also belongs to the California Medical Association and the Los Angeles Surgical Society. He specializes in endocrine surgery of the thyroid and parathyroid glands. Past academic affiliations include assistant clinical professor at USC's Keck School of Medicine and assistant clinical professor at University of California, San Francisco.