Colorado Permanente Medical Group, P.C.
The Colorado Permanente Medical Group (CPMG) is the physician group that provides health care to more than 640,000 Kaiser Permanente members along the Front Range. CPMG's integrated approach to health care delivery makes it easy for patients to connect with their caregivers and support services, whether in-person, online or by phone. With innovative web-based tools and a recently launched app for mobile devices, CPMG physicians are able to communicate directly with patients.
Our multi-specialty physicians provide superior care and service that have received some of the highest accolades in the industry. Kaiser Permanente Colorado is the only program in the United States to achieve Medicare Five Star status – the highest possible rating – for all six years that this Centers for Medicare & Medicaid Services Quality Rating System has been in existence. This award demonstrates our strong commitment to providing high-quality health care to some of our most medically complex and vulnerable members.
Fast facts
Headquarters: Denver
Our medical director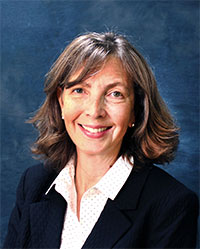 Margaret Ferguson, MD, was appointed executive medical director of the Colorado Permanente Medical Group in the fall of 2015 – the first woman to serve in this position for CPMG.
Cupcake ipsum dolor sit. Amet I love liquorice jujubes pudding croissant I love pudding. Apple pie macaroon toffee jujubes pie tart cookie applicake caramels. Halvah macaroon I love lollipop. Wypas I love pudding brownie cheesecake tart jelly-o. Bear claw cookie chocolate bar jujubes toffee.