Permanente Medicine podcast
Listen to our podcast, hosted by Chris Grant, which aims to bring the brightest minds together to discuss how to address current challenges and prepare for the future of medicine and care delivery. Listen to Season 2 today and subscribe on Apple iTunes or SoundCloud.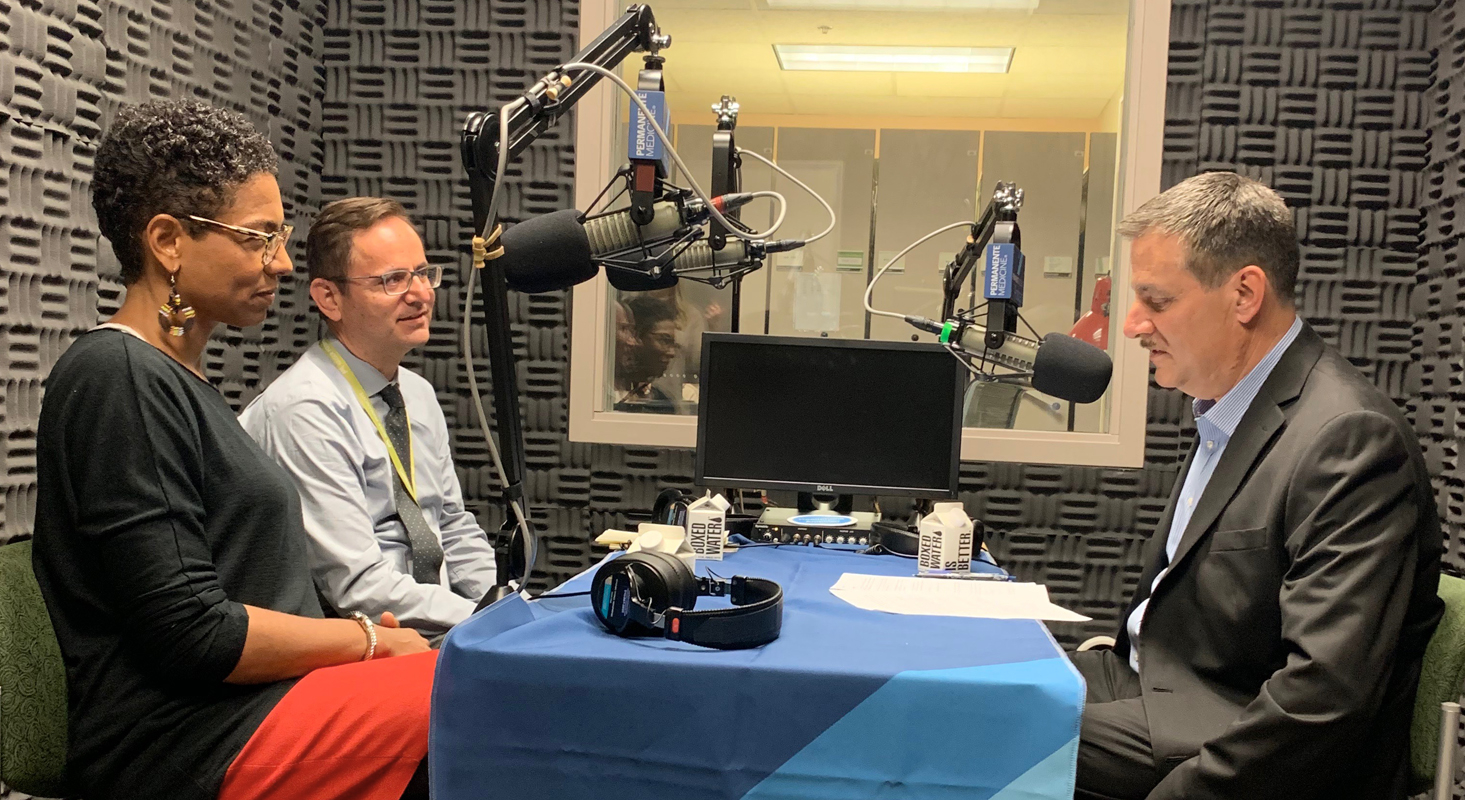 October 3, 2019
Listen to the latest Permanente Medicine Podcast as Permanente physicians Amanda Williams, MD, MPH, and Najeh Ahmad, MD, MPH, share their experience of being doctors on social media.